Royal Navy unveils autonomous fleet vision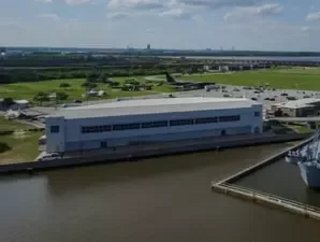 Royal Navy's future automation proposals both "eminently rational", while others "very speculative thinking," says maritime expert
The Royal Navy has unveiled a vision of what the British fleet could look like in the future, including a flying drone station based in the stratosphere and an underwater flagship vessel.
Vice Admiral Nick Hine said of the proposals: "In a future scenario if we find ourselves unable to compete traditionally in terms of mass, we must think differently if we are to regain operational advantage."
The Royal Navy's second most senior officer added: "The young engineers who worked on this project are thinking radically and with real imagination and reflect how the Royal Navy is thinking too." 
Proposals both rational and very speculative
Dr Sidarth Kaushal, a research fellow at RUSI, who specialises in the impact of technology on maritime doctrine, said some of the proposals are "eminently rational", while some others were "much more in the realm of very, very speculative thinking".
Young engineers from industry and academia responded to a challenge posed by UK Naval Engineering Science and Technology (UKNEST) - a forum for naval defence - to offer their proposals.
Their concept for the flying drone station has it attached to an enormous helium balloon sitting in the upper stratosphere, which the proposal suggests could be covered in material that would collect solar energy for power.
It would host fast strike vehicles which would drop in free fall before their wings expanded and they glided, before striking a target using projectiles launched from forward-facing rail guns.
Automation the direction maritime warfare is heading
Dr Kaushi went on: "Both the Chinese and the Americans use stratospheric balloons for surveillance and it's not a long stretch to see them weaponised, but having a vehicle launched from a stratospheric balloon and deploying weapons all seems a bit far-fetched to me".
The engineers proposed a new semi-submersible carrier stealth vessel that uses biofuel and wind power to run, and is capable of housing autonomous submarines.
However Dr Kaushal did add that although the technology behind the carrier is speculative, the general focus on having more autonomous vehicles in the fleet was exactly the direction that maritime warfare is heading.