Samsung: Using AI-human collaboration to improve 5G networks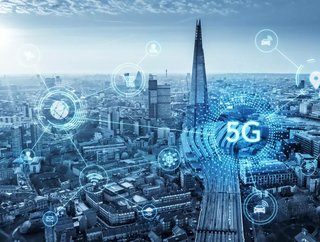 With digital transformation driving changes within each industry, Samsung are looking at using AI alongside human interventions to improve 5G networks
The world is more connected than ever before, which has led to new expectations for mobile operators, as customers want more seamless and consistent experiences with devices. 
Operators are now looking to make their 5G networks not just vast but reliable as well. Samsung Electronics believes that utilising artificial intelligence (AI) could be key to modernising this aspect of communications infrastructure.
Samsung has developed an AI tool known as CognitiV Analytics, which can collaborate with human counterparts to help mobile operators resolve various issues related to managing 5G networks.
What is CognitiV Analytics? 

CognitiV Analytics collects data from various sources from networks and uses that data to create a big-picture snapshot of the network's status.
The solution offers comprehensive analysis, making it easier for mobile operators to evaluate and view network performance, services and other valuable information, eliminating the need to utilise multiple analytics solutions to obtain the same information. CognitiV Analytics tool offers the ability to offer fast analysis and also minimises human error that can come with moving complex data across multiple tools.
By working closely with human counterparts and providing them with detailed explanations of its actions, our CognitiV Analytics solution offers greater transparency on how AI addresses particular problems. Over time, these interactions will help increase the tool's accuracy and efficiency while enabling mobile operators to become more familiar with and trusting of AI.
Managing your network 

For mobile operators, proper network management is a complicated and essential part of keeping the world connected. It's also an aspect of their operations that features no room for error. As the number of connected devices increases and more immersive use cases are introduced, mobile operators require simple tools that aid managing commercial networks and allow them to quickly respond to pressing issues. Powerful, AI-based management tools working closely with human counterparts make this possible.
"CognitiV Analytics is a reflection of Samsung's ongoing commitment to harnessing AI, which will bring incredible opportunities to enrich our everyday lives. Combining the power of AI and human creativity can provide mobile operators with the solutions they need to simplify operations and better manage network resources." said Chansoo Hwang Vice President and Head of Network Analytics Group, Networks Business, Samsung Electronics.