Send in the droids? Public overwhelmingly against 'human' robots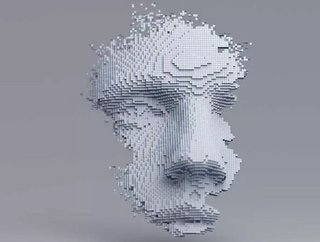 A new report released by Swedish software company Specops Software found that, while 56% of people would be either likely or very likely to purchase a d...
A new report released by Swedish software company Specops Software found that, while 56% of people would be either likely or very likely to purchase a domestic robot, 77% of them would consider 'human-like' features and capabilities to be a deal-breaker. 
As the capabilities of modern robotics accelerate, the role in which they will play in industry and in the home is spawning fervent discussion. While a great deal of the conversation has centred around robotics' effect on the business landscape - regarding the automation of everything from invoicing to chatbots - Caroline Waters, vice chair of the Equality and Human Rights Commission and vice president of Carers UK argued at the Future of Ageing Conference held last year argued that "actually, we're more likely to use domestic robots." 
The last major survey on the integration of domestic robots into our daily lives was done in 2016 by the International Federation of Robotics (IFR), which concluded that, by 2019 the number of domestic robots worldwide would exceed 31mn. 
"Robotics in personal and domestic applications has experienced strong global growth with relatively few mass-market products: floor cleaning robots, lawn mowers and edutainment robots are dominating the market," said Joe Gemma, President of the IFR. "But the next generation of robots will have even greater capabilities and will open up new fields of application."
Today, however, the dawn of an era where robots cook our meals and clean our homes hasn't exactly, uh, dawned yet. In January, the Henn-na "Strange" Hotel in Japan, which was famously staffed by robots, announced it was 'firing' half of its 243-strong robotic staff (including two velociraptor robots working at the check in desk, which were decommissioned when human workers essentially had to do their jobs for them - the ability to open doors sadly didn't translate to the operation of combination printer/scanner) after discovering that they created more problems than they solved. 
SEE ALSO: 
"If you want to be really specific about the definition of the robot being a machine that helps you complete a series of tasks," said futurologist Dave Coplin, CEO of The Envisioners, in an interview with the Evening Standard, "then my washing machine in the kitchen is a robot that's been in our house for the past few decades." 
However, in the home, increasing IoT connectivity and smarter and smarter devices has led to a rise of robotic applications centred less around mowing lawns and cleaning floors (although Roomba knife fighting still remains the best extreme sport on the internet) and more focused on companionship. 
In a survey done by robotics company Anki - makers of the adorable, Pixar-esque Vector robot - participants responded positively to the idea of robots as having potential to be companions, both for humans and their pets. "For me, the opportunity is that people get the utility value of domestic robots. What we've got to do is take them on a journey so they can see the emotional and social value," Coplin told the Evening Standard.
However, there's a problem. Specops Software's report revealed that robots designed to resemble humans and behave in human-imitating ways were more off-putting than mechanical alternatives. 
61% of people do not want domestic robots to read emotion;
88% of Brits would like the ability to modify their domestic robot;
39% of Brits would be likely to purchase a domestic robot, if available now; 
82% of people would prefer a domestic robot with gender neutral characteristics; 
82% of people do not want domestic robots to have access to personal, private data.
Also, when asked, which is the most effective use for a domestic robot? Brits answered: 
Security and Surveillance 82% 
Cleaning 76% 
Personal Assistant 76% 
Entertainment 65% 
Cooking 53% 
Companionship 35% 
Guidance and Advice 24% 
Healthcare 18% 
Childcare 6% 
Whether this will require an about face from the science fiction imaginings of everything from the Jetsons to iRobot, the cultural anxieties of potential robot owners mean that, for now, a humanoid robot butler may not be in the interests of companies to produce.