Shining the spotlight on Arcstone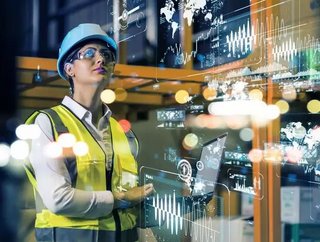 Gigabit Magazine takes a closer look at Arcstone, a strategic partner of Clariant, who appeared in this month's magazine. Business Overview: Arcston...
Gigabit Magazine takes a closer look at Arcstone, a strategic partner of Clariant, who appeared in this month's magazine. 
Business Overview:
Arcstone is a manufacturing software company with a mission to accelerate the digitisation of the global supply chain. The company says that manufacturers who work with them gain better visibility and optimization of their digital processes. The platform is a must-have for all supply chain managers and manufacturers to allow you to grow your business at a large scale. 
The company is headquartered in Singapore but has three offices in India, Vietnam and Indonesia to allow them to serve customers all over the Asia Pacific region. 
"Our mission is to provide manufacturers with the power to see, the power to act and the power to control" 
Product portfolio:
Arc.net - "Empowering Supply Chain visibility in real-time"
Arc.net is a secure platform that utilizes a distributed node network to transmit critical real-time manufacturing data from the factories to brands, providing a holistic view of supply chain activities to allow for strategic decision-making. 
First, you would obtain a real-time view of all supplier tiers to strategically source and purchase inputs directly from factories. Secondly, you would leverage accurate, real-time data on manufacturing activities to optimize supply chain planning in both the short and long term. Next, you would utilize in-built machine learning capabilities to forecast supply and demand while automating sourcing decisions. Lastly, you would react quickly to changing events to minimize disruption and ensure rapid production and delivery lead-times.
Arc.ops - "Reveal Hidden Value"
The platform allows you to visualize and integrate data into your virtual factory floor. The tool is designed to be used by everyone, including operators, engineers, planners and management. Arc.ops will harness the power of real-time data through utilising the data that is flowing through the factory floor all the way to senior management to run advanced analytics. Identify the areas for improvement, perform preventive maintenance and ensure workforce accountability. 
Arc.lite - "Driving digital transformation"
The tool modules include; Workflow Builder, Production Scheduler, Inventory Management, Dashboard Viewing, Equipment Monitoring and Personnel Management. The platform is a simple, intuitive solution at zero cost which provides you with real-time data, end-to-end visibility and single-day installation. 
Arcstone operates in the Precision Engineering, FMCG, Construction, Mining, Semiconductor, Plastics and Biomedical industries. 
The brains behind the business:
Wilson Deng has been Arcstone's Chief Executive Officer for over seven years. 
A message from Wilson:
"Complete manufacturing transparency across the entire supply chain is what Arcstone ultimately strives for. By digitizing and integrating manufacturing operations from the shop floor right to the hands of consumers, we aim to enable a more responsive, responsible, and sustainable manufacturing ecosystem for us all.
Our digital solutions are accessible to all manufacturers and suppliers so that we may jointly build the global real-time data-driven manufacturing ecosystem together."

As previously mentioned, Arcstone is a strategic partner of Clariant, a company specialised in chemicals, you can check out our exclusive article providing you with insights into the company's digital transformation, here.