Smart Eye acquires Affectiva to grow interior sensing market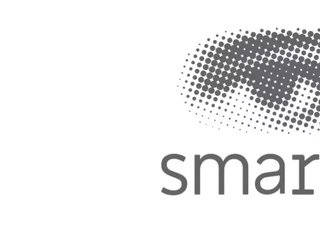 Smart Eye and Affectiva have joined forces and share the view that interior sensing is the natural evolution of driving monitoring systems
Smart Eye, a company that supplies driver monitoring systems for automakers, and Affectiva, an emotion-detection software startup, announced that they have entered into an agreement in which Smart Eye will acquire Affectiva for USD $73.5 million.
Boston-based Affectiva is known for Emotion AI and in recent years, has broadened its technology to in-cabin sensing, using machine learning (ML) and computer vision to gain a deep, human-centric understanding of what's happening in a vehicle. Their software can detect and understand human emotion, and Smart Eye is keen to combine it with its own AI-based eye-tracking technology.
Joining forces 
Rather than continuing as competitors in the automotive market, the companies are joining forces. The companies' founders see an opportunity to expand beyond driver monitoring systems and into the rest of the vehicle. By joining forces, the technology could help them break into the emerging "interior sensing" market, which can be used to monitor the entire cabin of a vehicle and deliver services in response to the occupant's emotional state.
Affectiva's Media Analytics business unit has synergies with Smart Eye's Research Instruments division, which provides research organisations, such as NASA and the FAA, with high-fidelity eye-tracking systems for human factors research. The integration of Affectiva's Emotion AI with Smart Eye's eye-tracking systems will provide human factors researchers and marketers with a more comprehensive and insightful view of people's behaviors.
The deal states that $67.5 million will be paid with 2,354,668 new Smart Eye shares, of which 2,015,626 are to be issued upon closing of the transaction. The remaining 339,042 Smart Eye shares will be issued within two years of closing. About $6 million will be paid in cash once the deal closes in June 2021.
"For years, Smart Eye has been leading the driver monitoring space, enabling safe and sustainable transportation. As we watched this category evolve into Interior Sensing, monitoring the whole cabin, we quickly recognised Affectiva as a major player to watch. Affectiva's pioneering work in establishing the field of Emotion AI has served as a powerful platform for bringing this technology to market at scale. At the end of the day, this is about saving lives and bridging the gap between humans and machines. In the future, looking back at this moment in time, I am convinced that this is a decisive moment for road safety thanks to the announcement that we have made today." said Martin Krantz, CEO and Founder of Smart Eye.