Smart farming: Alternative uses of advanced technologies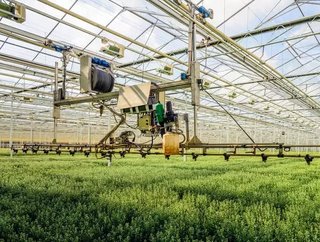 Advanced technology is being adapted and utilised across almost every industry, including those that are normally worlds apart from innovation, artifici...
Advanced technology is being adapted and utilised across almost every industry, including those that are normally worlds apart from innovation, artificial intelligence and the internet of things.
The agricultural sector is one such example of this, with technology being more readily used in 2018 than ever before in the aim of optimising operational efficiencies. According to Markets and Markets, the AI in agriculture market is expected to maintain a compound annual growth rate (CAGR) of 22.5%, reaching $2.6bn by 2025.
Here three examples of how innovators are looking to use transformative technologies within the global agricultural industry.
Telefónica and the UN
Leading Spanish telecommunications provider Telefónica has recently signed a deal with the United Nations Food and Agriculture Organisation to leverage the use of revolutionary technologies in agricultural development across the world.
The agreement will last for three years, including a pilot water efficiency programme in El Salvador and Colombia where Telefónica will provide specialised hardware, cloud technologies and its data processing capabilities in the attempt of improving existing frameworks.
See also:
Bosch and Bayer
"We have to think about how we can use plant protection technology more efficiently," says Dr Boris Buchtala, Head of Smart Agricultural at Bosch Corporate Research. "If we are to solve this issue, then there is a high potential for further innovations in the agriculture sector regarding herbicides, fertilisation and irrigation."
Bosch has been working closely with crop science expert Bayer in a three-year partnership looking to develop smart spraying technology that can detect which parts of fields are in need of herbicide application.
"Our software analyses the image, including detecting whether a plant is a crop or weed and reading the soil, within about 150 milliseconds, with the spray being applied within another 150 milliseconds," Buchtala continued. "The detection and application is carried out in one step, and this is unique when compared to the alternatives on the market right now."
Automated farming
Although Harper Adams University in Shropshire, England may not be a global name like Telefonica and Bosch, the university has equally been working as a leading innovator in the field.
Its Hands Free Hectare Project successfully completed the first ever automated crop cycle, from plantation to harvest, with the long term aim of creating a more sustainable and efficient method of farming in the future, not having to rely upon daylight hours or unpredictable climates to carry out the crop process.
"Automation will facilitate a sustainable system where multiple smaller, lighter machines will enter the field, minimising the level of compaction," said agricultural engineer and leader of the project Kit Franklin.
"These small autonomous machines will in turn facilitate high resolution precision farming, where different areas of the field, and possibly even individual plants can be treated separately, optimising and potentially reducing inputs being used in field agriculture."