Spotify to acquire AI voice platform Sonantic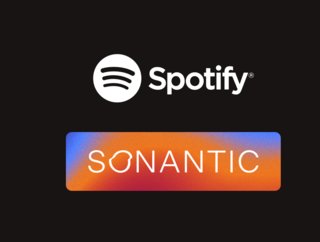 Spotify has announced that it will acquire Sonantic, a London-based tech company that specialises in creating hyper realistic artificial voices
Music and podcast provider Spotify is acquiring Sonantic, which specialises in using artificial intelligence (AI) to replicate human voices from text.
Spotify noted that it is buying the platform to improve its user experience through the implementation of "compelling, nuanced, and stunningly realistic voices from text."
"We're really excited about the potential to bring Sonantic's AI voice technology onto the Spotify platform and create new experiences for our users. This integration will enable us to engage users in a new and even more personalised way," said Ziad Sultan, Spotify's Vice President of Personalisation.
Unlocking new potential through the use of AI
Spotify says it has identified several potential opportunities for text-to-speech capabilities across its platform, and believes that over the long term, high-quality voice will be important to growing its share of listening.
In a statement the company explains: 'This voice technology could allow us to give context to users about upcoming recommendations when they aren't looking at their screens. Using voice in these moments can reduce barriers to creating new audio experiences—and open up the doors to even more new opportunities.'
Spotify is not the only music company which will be using AI technology. Apple acquired a startup called AI Music in February of this year, which uses AI to generate personalised soundtracks and adaptive music. Additionally, music-creation platform Soundful raised almost US$4mn from backers including Universal Music in April.

Music-technology company Splash, which raised US$20mn last November, explains that "using the Splash Pad, our intuitive AI-powered instrument, players can make high quality music in minutes and stage performances to live audiences inside virtual clubs."
Building voice experiences
Sonantic was founded in 2018 by two technologists that specialise in speech, their backgrounds span teaching speech and language therapy to working on sound production and dialogue for Hollywood films such as Harry Potter, The Dark Knight, Bohemian Rhapsody and more.
The company has released multiple videos showcasing its AI technology, including clips of "conversations" involving computer-generated voices. It is also well known for utilising archival recordings to recreate Val Kilmer's voice for Top Gun: Maverick.
"We're looking forward to joining Spotify and continuing to build exciting voice experiences. We believe in the power voice has and its ability to foster a deeper connection with listeners around the world, and we know we can be better than ever on the world's largest audio platform," said Sonantic co-founders Zeena Qureshi and John Flynn in a joint statement.