Sync: What's next for smart tech?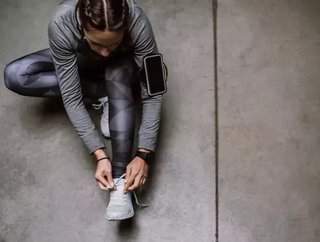 Chris Costello, Director of technology hub, Sync, discusses what's next for smart tech. Artificial Intelligence (AI) has been gathering pace in recen...
Chris Costello, Director of technology hub, Sync, discusses what's next for smart tech.
Artificial Intelligence (AI) has been gathering pace in recent years, and the smart tech has gradually been moving into our day-to-day lives. One example of AI we deal with everyday is Siri on our iPhone.
AI and machine learning are bringing us to a point where apps are evolving to become bespoke to each individual user. This is likely to go one step further with apps taking the data from individual users' behaviour and making intuitive changes to how the app operates and adapting depending on how the user interacts with it. The main focus of AI is on improving user experience.
SEE ALSO:
But what's next for smart tech in the future? Here's what we predict to come.
Wearable tech
It seems likely that the future of wearable tech is focused on health. Take the latest Apple Watch, which has in-built electrical and optical heart sensors, as well as a fall detection and emergency SOS. It's likely that the wearable tech market will head even further down the health route.
While the next stage of products may look different, and be less visible, eventually, we may see hospitals utilise the technology to keep track of their patients and monitor their health closely. It could even mean a replacement of patient's physical health records, with everything stored in the Cloud.
Big Data
The use of big data is another aspect that's set to change the world with businesses able to anticipate changes and trends in the market further in advance.
With access to more data than ever, this smart technology means businesses can use it to analyse and shape the future of their decision making. This greater insight can help a business to be more financially and job secure, as well as boost productivity and overall job satisfaction for staff.
Eventually, real-time data streaming will be the norm. This will mean that instant information will be available for businesses to make instantaneous decisions. This detailed data will also include information into what individual customers want to buy, and when.
A great example of a company already utilising big data to understand its customer is Netflix. They have access to a huge array of data and analytics, which means they're able to predict the type of content that will likely be popular with its viewers, and commission the films and TV shows based on those statistics.
Big data is also key for businesses who want to gain a better understanding of how their customers perceive their products and services. With this feedback, businesses can make adjustments and developments to ensure their service is exactly what their customers want.