Technology and AI Magazines relaunch the LinkedIn Live show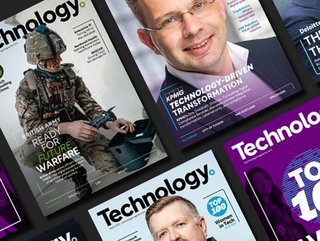 Did you catch it? For those viewers who missed our fortnightly roundup of the latest news and insights from the current magazines, watch it now on-demand
Last week, BizClik Media Group hosted another LinkedIn Live show; this time featuring Technology Magazine and AI Magazine.
Joining BizClik's Chief Content Officer, Scott Birch, was Technology's Editor-in-Chief, Alex Tuck and AI's Editor Catherine Gray.
Looking at Technology Magazine's latest news, we shared some of our latest news, looking at Elon Musk and facts about his Starship rocket from his space company SpaceX.
Technology Magazine also looked at T-Mobile's record-breaking Q4 2021 earnings and shared insights onto the recent trip to Bellevue, Washington, to visit T-Mobile's offices.
Moving on to AI, the event looked at a new study from ID R&D which found that machines are 10x faster at detecting fake faces than humans. This marked a significant finding for spoofing attacks and to learn more about the company and the findings, AI Magazine is set to release an exclusive interview with CEO, Alexey Khitrov this week.
Exploring the biggest pain points of implementing AI into an organisation
During the event, the audience took part in a poll to determine: What are the biggest pain points of implementing AI into your organisation?
Changing culture and mindset
Demonstrating business value
Lack of expertise
Choosing the right partners
Despite many executives are realising the benefits of implementing an AI strategy and technologies into operations, there is still an issue around mindsets within companies when putting this into practice.
The poll showed that over half of people believe changing culture and mindset is the biggest pain point when implementing AI into their organisation.
Consulting company, McKinsey shared that leaders must change their mindsets and have AI has the collective mindset, sharing with employees that they are 'AI enabled' rather than using AI as only a means to add value.
Having this mindset means deeply internalising the long-term competitive benefits of augmenting human decision making, processing data from many sources at a massive scale and enormous speed, and continuously adapting business models and operational strategies based on signals from the data.
McKinsey does warn that this shift in mindset is not easy as leaders need to reorient their own thinking and then move every mindset in the organisation.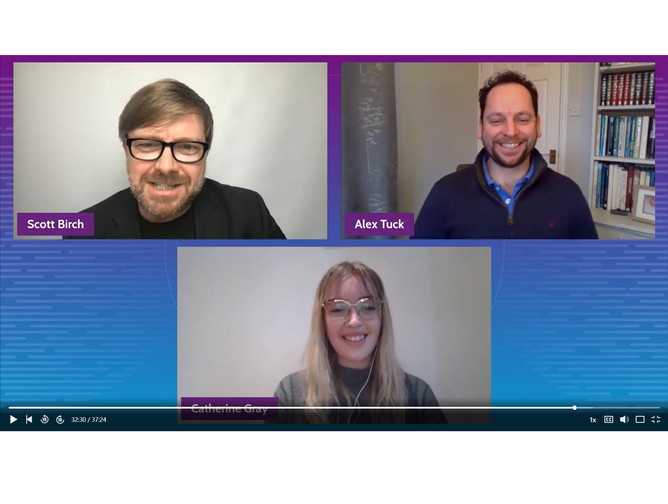 Tech that takes you back and Sustainability LIVE
As the event drew to a close, we took a quick look at our upcoming show hosted by another one of BizClik's brands, Sustainability Magazine.
This week, BizClik Media Group and Sustainability Magazine are hosting Sustainability LIVE 2022 at London's Tobacco Dock on February 23rd-24th. With a focus on creating actionable change and real-world partnerships, the conference agenda includes several stages of talks by global industry leaders, centred around a fully catered networking area.
Before closing up the content-rich show, both Alex and Catherine were tasked to take part in the 'Tech that takes you back' segment. The pair brought on screen a piece of technology and battled it out, convincing Scott which piece of technology was the most nostalgic and worthy to take the first top spot of the event!
To watch the event on-demand and find out who won the first round of 'Tech that takes you back', follow this link.
Technology Magazine and AI Magazine will be back on your screens on March 1st at 3pm for the next LinkedIn Live show.