Technology, trends and 2030: A Q&A with Fujitsu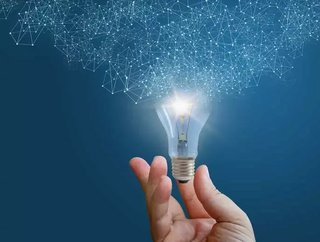 It's been just 11 years since the first ever iPhone was unveiled by Steve Jobs, and its safe to say that technology has adapted and expanded beyond imag...
It's been just 11 years since the first ever iPhone was unveiled by Steve Jobs, and its safe to say that technology has adapted and expanded beyond imagination since then.
Advanced solutions from AI to data analytics have since come to the forefront of global technology developments, and such significant changes are only expected to continue throughout the coming years.
We spoke to Duncan Tait, Corporate Executive Executive Officer, SEVP and Head of Americas and EMEIA, Fujitsu to learn about how technology will continue to advance over the course of the next decade, and what major trends we can expect to see.
1) Having worked for the likes of Hewlett-Packard, Compaq and Unisys, what attracted you to Fujitsu?
I was attracted to Fujitsu because we're different. A highly innovative Japanese technology and services giant who puts customers and people at the centre of everything we do, as we contribute to making the world a safer and more prosperous place.
2) What is the "Timeline 2030: Finding our path to prosperity" study?
Timeline 2030 is a vision of the future, where technology is at the heart of society. It is an image of what the world will look like if we embrace technology for social good, or ignore the widespread impact of automation & artificial intelligence on jobs, for example. 
The study offers an insight into technology-driven developments over the next decade and helps leaders, businesses and governments to understand the biggest challenges that they are likely to face. 
Timeline 2030 is actually a human story. At Fujitsu, we believe that humans must be at the centre of all technological innovation and development; and the report reflects this human-centricity and the consequences of us, as a society, getting this right or wrong."
3) What do you expect the world to look like in 2030? How significant will advanced technologies be in moulding this?
We found two contrasting paths that could become a reality by 2030; a 'path to prosperity' where technology is positively integrated into everyday life and a 'road to regression' scenario resulting from the potential poor choices that we make over the next decade.
How the future will look very much depends on the decisions that we make. And each choice will be with technology in mind. AI continues to make headlines but we are seeing a sentiment shift as we go from understanding the tech to applying it. From analysing entry-level data in healthcare so that doctors can spend more time on patient care, to simple algorithms that can accurately predict the weather, machine learning and AI have a significant role to play in shaping the world around us.
See also:
4) What is your own experience with advanced technologies? Have they transformed Fujitsu's own operations?
Whether you're a CEO or graduate, I like to think that we are all the same and experience technology together. I hope my experience mirrors everyone's at Fujitsu. 
There is certainly no denying that technology has transformed not only our company, but businesses across the world.  For us at Fujitsu, we've built a Social Command Centre (SCC), which provides our staff with features such as voice biometrics and a virtual assistant. This means everyone benefits from 24/7 support whether they are working remotely or they are in the office. Not only is the entire process personal but it saves time for each employee, allowing them to focus on more important tasks.
We are consistently looking for ways that technology can benefit our own staff and the ways in which we can integrate innovation, like the SCC, into everyday work life."
5) What do you expect the defining technology trends of the next decade to be?
I think it's impossible to answer this question and not mention artificial intelligence. Earlier this year a new report discovered that multiple new threats were being ushered in alongside the dawn of AI. It warned of scenarios where attackers develop AI weapons or cyber threats that can spread fake news. But the potential for AI to change the world around us for good, means we can't afford to let these threats de-rail AI innovation.
Our Timeline 2030 report highlights how we can prevent widespread AI threats through collaboration. Governments, businesses and industry bodies have to prepare for the influence of AI and evaluate the regulation and controls that need to be put in place. 
While I have no doubt that artificial intelligence will transform the world of business and society as a whole, we must ensure that the consequences are positive.
6) Are governments and organisations globally doing enough to plan effectively for technology driven changes?
It's important to remember that no single party is responsible for technology-driven changes. Fujitsu shoulders the responsibility as much as global political figures, or even myself as a business leader. Planning is key here, however. We need to have open discussions and come together to have meaningful conversations when it comes to technology. 
Timeline 2030 calls for a coordinated response that is led by intergovernmental bodies, business leaders and governments. The time for action is not tomorrow but now; we must prepare for 2030 today.
7) How problematic are social issues like digital skill shortages and the ageing population likely to become in a rapidly advancing technological climate?
Social issues are incredibly central to success in the future. Leaders must adopt a new approach to education, ensuring not only that our young people have the right balance of technical and soft skills, but also that workers of all ages engage in lifelong learning.
Continuous learning will help us adapt to new roles. The biggest challenge that Fujitsu faces now is creating high-valued, talented jobs in the face of automation. We will have to change our skill-set constantly and that is a two-pronged approach: leaders like myself have to create an open, clear narrative and face the fact that AI and automation will take jobs.
We must ensure that as technology changes the way that we live, and as we enter the next digital paradigm, it benefits everyone. We can redevelop our workforce so people of all ages thrive.
8) How important is it to achieve sustainability in these advancements? Will moving too quickly prove to be damaging?
The value of sustainability in a world that is constantly shifting should not be underestimated. Last year we saw widespread cyber-threats become the norm, as businesses scrambled to mitigate the risks. The ability to take a breath and prepare for any threat, cyber or not, is what business leaders must do – moving too quickly can often cause more harm than good.
For instance, imagine the impact that a data breach would have on smart cities. As the concept of smart cities shifts to reality, it will be vital to civic planning to consider the threats in today's hyper-connected world.
Although technology is moving at an unprecedented speed, we cannot afford to make rash decisions. Taking a measured and safe approach will guarantee that we create cities that protect everyone's data and reap benefits such as energy conservation, reducing congestion and limiting food waste.
9) What, ultimately, will decide whether we head down the The Path to Prosperity or The Road to Regression? 
We are at a significant crossroads – and must make a decision to take action, use technology for good or allow technology to overpower society. Businesses need to take a measured approach and work alongside governmental bodies and research institutions to invest in STEM skills and innovative technology. We need to build a balance between people and technology, so everyone has the opportunity to prosper.
The future is in our hands – it's up to us to work together, embrace technology for social good and shape the world by 2030.