Too many cooks? How AI and algorithms could be on ballots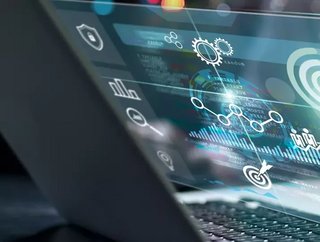 Researchers at IE University find most Europeans would like some of their MPs replaced by algorithms, Artificial Intelligence and automation technologies
A report by the university's Center for the Governance of Change has shown that just over half of citizens - 51% - would favour some of their MPs replaced by algorithms, but what were the reasons for this surprising result?
One of the main reasons cited is the increased political polarization, along with so-called 'information splintering' over the course of the last 18 months. Another one is 'filter bubbles' - whereby people are exposed to opinions and beliefs that conform to their existing beliefs. An example is on social media, where these bubbles can alter people's behaviours and thinking - and even the way they vote. Then there's the general perception that politicians are disconnected from the everyday person and constituents don't have the necessary relationships with their own MPs.
But what would this replacement mean?
It would mean there would be less human national parliamentarians, that Artificial Intelligence would take those 'seats' instead and have access to individuals' data, similar to the social credit system run by the Chinese Communist Party.
So which European countries are most in favour of this bold suggestion?
The study of a total of 2,769 people across 11 countries worldwide found the idea was particularly popular in Spain (where IE University is based) where 66% of people surveyed supported the notion. Elsewhere, 59% of respondents in Italy were in favour and 56% of people in Estonia.
Which European countries bucked this fairly radical trend?
Obviously and quite reasonably, not all countries like the idea of handing over some political control to machines which are, and can be, readily hacked or behave in ways that humans don't necessarily want them to. In the UK, 69% of people surveyed were against the idea, in the Netherlands the figure was 56% and a close 54% in Germany.
What about outside of Europe?
Unsurprisingly, in reference to the mention above of China's social credit system, 75% of people asked in the country supported replacing parliamentarians with AI and again, not unusually, it was found that politically very different, 60% of American respondents opposed the move.
And the effect of the generation game?
It was found that opinions on the matter vary dramatically. The younger generation appears to be more open to the concept, with more than 60% of Europeans aged 25-34 and 56% of those aged 34-44% in support. The majority of people surveyed over the age of 55 didn't think it was a good idea.
Why is AI in politics a thing then?
In 2018 a 'candidate' named Alice ran for president in the Russian elections and received a couple of thousand votes. In the same year in Tokyo a machine came third in the mayoral race and in New Zealand in 2020, 'Sam' was created and called the first virtual politician in the world. AI systems are powerful conduits of knowledge so in this respect, they could act as valuable assistants for government officials, help design policies and respond to risks.
Where could this development be going?
Humans will however still be needed to provide the emotional intelligence and creativity in politics and their presence in government will be necessary for the foreseeable future. In this age of automated drivers, doctors and builders, whether this moves into politics is certainly up for debate, but the consequences of this, as well as the type of world people want to live in also needs to be discussed.