Top 10 wearable devices to help during COVID-19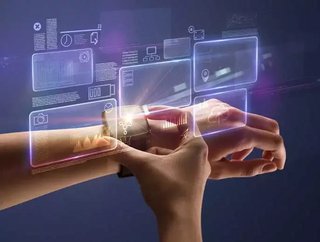 We take a look at the top ten wearable devices that could help during the COVID-19 outbreak. 1. FitBit Blaze Smart Fitness Watch The watch constantly...
We take a look at the top ten wearable devices that could help during the COVID-19 outbreak.
1. FitBit Blaze Smart Fitness Watch
The watch constantly tracks your heart rate allowing you to see any spikes or abnormalities. The device also tracks your activity levels, it is important for us all to maintain health during this outbreak therefore having a device that tracks your progress towards the recommended 10,000 steps a day. 
Did you know: This device is the number one bestseller on Amazon among pedometers. 
2. Spire Mindfulness and Activity Tracker
The smartwatch has the same features as a normal smartwatch device however, it is designed for your peace of mind, the smart device tracks your stress levels through monitoring your breathing. If it senses that you are stressed it will send a notification reminding you to take a breath. During this stressful time, we could all do with a reminder to take a break.
3. Owlet Smart Sock
For parents, this device will allow you to sleep peacefully knowing that your baby is safe. The device allows you to monitor your baby's heart rate and oxygen levels without disturbing them. A lullaby alarm sounds if oxygen levels or heart rate drop or if the sock is removed.
You can purchase it here. 
4. Huawei Smartwatch
This device is both informative and stylish. The band is genuine leather, stainless steel, or gold, and the watch face is covered with a sapphire crystal glass. You can take and make calls, get notifications displayed on your screen, and track your fitness with heart rate monitoring. The watch is compatible with Apple iPhones and Android phones. 
5. RE-Vibe Reminder Wristband
Having trouble getting your child to concentrate on their homeschooling? This wristband gives gentle vibrations to alert the wearer to stay on task, it even contains a special algorithm which prevents users from becoming acclimated to the vibrations. This wristband can be worn by adults with focus problems.
6. Bose Frames Audio Sunglasses
Are you bored whilst sunbathing in the garden? These innovative sunglasses will not only protect your eyes from 99% of UVA/UVB rays but they also will play music. The stylish sunglasses are available in two sizes and two colours.
7. HTC Vive Virtual Reality System
This VR headset will definitely keep the whole family entertained. Immerse yourself with the virtual reality headgear and hand controllers. The set can either be used seated or with a 12" space around you. 
Find out more here.
8. Atmos Faceware
Spending all day indoors is not good for our health, we need to get fresh air. The device is a stylish air filter mask that can provide up to 50 times better air quality than leading face masks on the market.
Find out more here. 
9. Apple Watch Series 5
This revolutionary watch is above all others in the market. The stylish and sleek watch has your health at heart. With the standard features such as heart rate monitoring and activity tracking, this groundbreaking watch even alerts you when noise levels are getting too high, so you do not damage your ears.
Find out more here. 
10. ScanWatch
Many experts have branded the ScanWatch as the "most advanced health wearable ever designed," with the ability to detect both arrhythmia and sleep apnea. The abnormality is detected through its built-in PPG sensor and the watch can even perform an electrocardiogram test on demand.