Twitter And Facebook To Debunk Fake Coronavirus News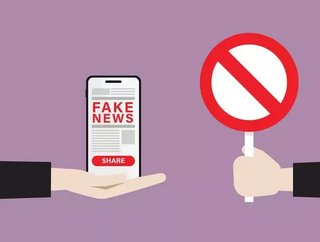 We take a look at how social media platforms like Twitter and Facebook are combating the rise of fake news regarding COVID-19. With nearly 2.6 billion...
We take a look at how social media platforms like Twitter and Facebook are combating the rise of fake news regarding COVID-19.
With nearly 2.6 billion monthly active users, Facebook needs to knuckle down to stop the vast spread of fake news and it sees AI as a tool that can take the "drudgery out" of tasks that would take humans a lot of time to complete.
Facebook has been doubling down on artificial intelligence to detect coronavirus misinformation and hate speech, but the social network is finding machines can have a tough time identifying offensive content online.
On Tuesday, the world's largest social network laid out several challenges its AI systems face when trying to find copies of posts that contain coronavirus misinformation or detect hateful memes. Like other social networks, Facebook uses a mix of human reviewers and technology to detect content that violates its rules before users report it. While AI has made progress, misinformation and hate speech keep resurfacing on Facebook and other social networks. 
Facebook Chief Technology Officer Mike Schroepfer said in a press call that he knows that AI isn't the answer to every single problem.
"These problems are fundamentally human problems about life and communication," he said. "So we want humans in control and making the final decisions especially when the problems are nuanced."
In April, Facebook put warning labels on about 50 million posts related to COVID-19. Since March, Facebook has removed more than 2.5 million posts about the sale of masks, sanitizers, surface disinfecting wipes and COVID-19 test kits -- items the social network temporarily banned to prevent price gouging and other types of exploitation.
Another platform that is trying to curb the spread of misinformation is Twitter. Twitter said Monday that in some cases it'll add labels and warning messages to tweets that contain misleading or disputed information about the novel coronavirus, a sign that the company is stepping up its efforts to crack down on misinformation.
Misinformation about COVID-19, the respiratory illness caused by the coronavirus, has been an ongoing challenge for social networks. False claims that encourage people to drink bleach or not wear masks can be harmful to people's health. Despite these efforts, conspiracy theories and hoaxes, including that the virus is caused by 5G, continue to spread on social media sites. 
If the information in the tweet is false or misleading but has a likelihood of causing "moderate" harm, Twitter will label the tweet rather than remove it. The company will add a label and a warning to claims that are contested or unknown but have a likelihood of causing severe harm. Twitter won't take any action if the information hasn't been confirmed as true or false. 
In the warning notice, Twitter users will see a message that says, "Some or all of the content shared in this Tweet conflicts with guidance from public health experts regarding COVID-19." It'll be followed by a link to learn more. A label displayed underneath the tweet has a link that says, "Get the facts about COVID-19," which will direct users to more information.
Video sharing app, TikTok, has not taken such drastic measures, however, if a user uses the hashtag "coronavirus" a warning shows up at the bottom, urging users to check the latest information regarding coronavirus from official sources, such as WHO or the NHS website.