Uber sells air taxi business Elevate to Joby Aviation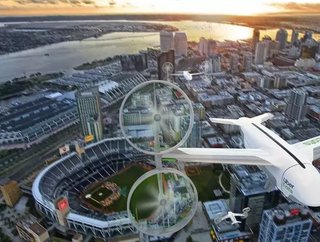 Uber has announced the sale of its air taxi business to electric aircraft developer Joby Aviation...
Uber has announced the sale of its air taxi business to electric aircraft developer Joby Aviation.
Uber Elevate was only established in 2016, with the hope of building a market for ridesharing via the skies in cities with eventual transportation options ranging from helicopters to electric VTOL aircraft to pilotless drones.
While the purchase price was not disclosed, Uber has invested a further $75mn into Joby, adding to a previous $50mn it has put into the company. Joby has since its 2019 foundation. The deal was expected to close in Q1 2021
In , JoeBen Bevirt, founder and CEO, Joby Aviation, said: "The team at Uber Elevate has not only played an important role in our industry, they have also developed a remarkable set of software tools that build on more than a decade of experience enabling on-demand mobility.
"These tools and new team members will be invaluable to us as we accelerate our plans for commercial launch."
The deal does not represent a total retreat from the urban air mobility market, with both companies promising to integrate each others' services into their respective apps.
Uber's CEO Dara Khosrowshahi said: "Advanced air mobility has the potential to be exponentially positive for the environment and future generations. This deal allows us to deepen our partnership with Joby, the clear leader in this field, to accelerate the path to market for these technologies. We're excited for their transformational mobility solution to become available to the millions of customers who rely on our platform."
The move comes just after the to autonomous vehicle firm Aurora, in another effort to divest itself of unprofitable parts of its business and focus on its bread-and-butter ride-hailing and food delivery platforms. Taken together, Uber's technology programmes in the last quarter, with the company overall reporting a loss of $625mn.
(Image: Uber)