UK and US governments strike defence technology deal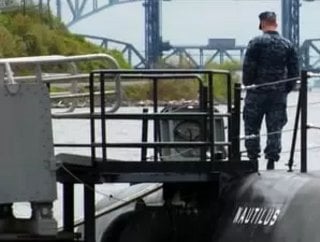 The UK and US strike deal to provide Australia with nuclear-powered submarines technology to improve defence security
Britain and the US have come together to provide Canberra with technology to improve the defence partnership between the three countries.
The three country leaders held a joint press conference last night, outlining the details of the deal, which will see Australia become the seventh nation to operate nuclear-powered subs, - following in the footsteps of the US, UK, France, China, India and Russia.
However, the deal has caused diplomatic divisions
The Aukus deal -  why have it?
Canberra, Washington and Westminster have agreed to join forces in building a fleet of nuclear-powered submarines for Australia, using technology provided by the US.
Called the Indo-Pacific Aukus pact, the deal will see the three nations share what they say is their  interests in the region and 'bring them closer' in terms of security, technology, science and defence.
Artificial Intelligence technologies
Aukus will cover artificial intelligence and other technologies and focus also on military capability, rather than intelligence, which is covered by the Five Eyes alliance, which  also includes Canada and New Zealand.
The pact is viewed as a combined effort to combat what is seen as an increasingly powerful China and to send a strong message to President Xi Jinping, who has become more assertive in the region.
A joint statement by the three leaders said the pact will "sustain peace and stability in the Indo-Pacific region".
Aukus will also provide Australia with nuclear-powered submarines that will give its navy the ability to operate undetected for longer periods underwater.
And with Beijing expanding its military, surface fleet and aircraft and becoming much more  protective of the South China Sea the move is also being regarded as helping to keep the country in check.