The Ultimate Enterprise Technology Event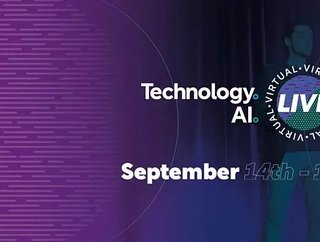 From global giants to innovative startups, this is your chance to jump onto the international stage
From September 14-16th, 2021, BizClik Media Group will host its cutting-edge Technology & AI Live event. Over three days, global industry leaders will join us for dynamic roundtable discussions, keynote addresses, and extensive networking opportunities. Our inspirational speakers will share insights, strategies and direction from inside their organisations that are not to be missed!
By the end of the weekend, we'll hear from Marcell Vollmer, Partner and Director Procurement at BCG; Ralph Loura, SVP, CIO at Lumentum and Danilo McGarry, Global head of Ai & Automation at Danilo McGarry. All talks will be streamed live from the iconic Tobacco Dock in London. Ready to reserve a seat? Get your event tickets here. 
The event will include:
Keynote addresses from respected industry leaders

Dynamic live roundtables (inc. Q&A)

Fireside discussions

Inspirational Speakers & Presentations

Extensive networking opportunities
Meet the Speakers
Each week, from now until the event, we'll be announcing new names who are set to grace our physical or virtual stage, prepared to share their knowledge and insight with attendees. We now welcome three new speakers: 
Marcell Vollmer
Partner and Director Procurement at BCG - Boston Consulting Group
In his role as Partner and Director at BCG, Vollmer advises C-Level Executives and Executive Teams on the full range of digital transformation, innovation, new business models, restructuring, and reorganisation with a focus on procurement, supply chain, and operations globally. With an extensive history of helping companies eliminate procurement and supply chain complexities, we are sure Vollmer has plenty of knowledge and interesting insights to share with us. 
"Dr. Vollmer is an incredible professional with energy to deliver his highly demanding role and also help the development of the younger generation." said Diego Dutra Moreira, Digital & Analytics Manager for Logistics & Trading, Integrity Agent. 
Ralph Loura
SVP, CIO at Lumentum
Loura joined Lumentum in October 2018 with a rich history of senior IT leadership where he directed IT organisations executing programmes in business intelligence, operations, and customer-relationship management.  Before Lumentum, Loura served over 25 years as an IT leader with premier companies in technology and consumer products including Rodan + Fields, Hewlett-Packard (HP) Enterprise Group, Clorox, Symbol Technologies, Cisco, and Lucent Technologies.
With his proven ability in adapting/maturing technology organisations to solve business issues while managing costs and risks, Loura's passion for driving growth and productivity improvements is clear. As he joins us in London, we look forward to seeing what he has to say. 
Danilo McGarry
Global Head of AI & Automation at Danilo McGarry
As an experienced international keynote speaker, Danilo McGarry is well versed in automation, artificial intelligence, RPA, machine learning, digital transformation and innovation. He is recognised as a global thought leader, where he is ranked as one of the top 10 people in the world for Automation by various respected bodies. Danilo has been featured in The Times Newspaper, Bloomberg InfoMoney, Ai Journal, Ai Magazine, Business Chief, Technology Magazine, Computer Weekly, and other leading publications.
"In a nutshell, Danilo is an expert in multiple domains because of his never ending urge to explore. Fantastic business sense and entrepreneur skill. Detail and action oriented. One of the most motivational people I have ever met!" said Sachin Mishra , Co-Founder, Fulon. 
To buy tickets head over to our Event Page.