US DoD selects Torch.AI for cyber security capabilities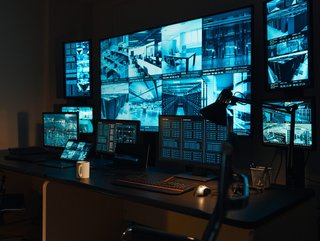 The US Department of Defense (DoD) and US Navy have made new deals with data infrastructure AI expert Torch.AI
The United States Department of Defense (DOD) has selected Torch.AI, to use the company's software for a new cyber and insider threat analysis capability, the System for Insider Threat Hindrance (SITH).
Building on the Torch.AI's NEXUS software, the new SITH system combines government and commercial datasets and automates key tasks using advanced machine learning to bolster threat detection.
"There are few situations where the quality and availability of data is more important than cyber and insider threat. It's a huge problem. It's getting worse every day. Torch.AI software is mission-ready today. We are proud the DOD has selected our solution for this critical capability and the critical part we are playing to protect our warfighters and enhance our nation's security and economic viability," said Brian Weaver, Founder and CEO of Torch.AI.
Cyber and threat analysis
Torch.AI developed SITH with the DOD Chief Digital and AI Office's (CDAO) Directorate for Digital Services (DDS), on behalf of the Defense Counterintelligence and Security Agency (DCSA).
CDAO is responsible for the acceleration of the DOD's adoption of data, analytics, and AI to generate decision advantage from the boardroom to the battlefield. DCSA is the security agency in the federal government dedicated to protecting America's trusted workforce and trusted workspaces. DCSA services more than 100 federal entities, oversees 10,000 cleared companies, and conducts approximately 2 million background investigations each year.
In February 2022, the Office of the Secretary of Defense established the CDAO to strengthen and integrate data, artificial intelligence, and digital solutions in the Department.
Supporting the US Navy with AI capabilities
Torch.AI also recently announced the U.S. Navy has awarded the company with a new 5-year agreement to provide next generation AI and data infrastructure software capabilities for the U.S. Navy's Digital Warfare Office (DWO).
The new artificial intelligence ecosystem will provide AI and machine learning capabilities for Warfighting Naval Forces. The ecosystem is designed to equip the Navy to better operate and maintain their operational fleet across a complex, siloed IT environment including cloud compute, storage, hardware, and cloud edge devices used for data lakes at unclassified, secret, and top-secret levels.
Torch.AI will provide acquisition, transformation, and enrichment of proprietary sensor, vessel, and other complex maritime data sources from multiple U.S. Navy platforms into commercially consistent data payloads for ubiquitous data access.