Utilising AI in business to combat key environmental issues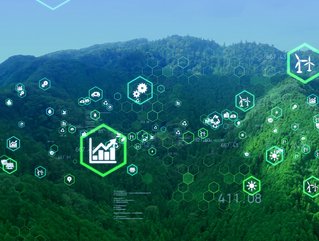 Just one day to go before Sustainability LIVE 2022 - we take a look at how IBM and other businesses are utilising AI to combat key environmental issues
We are just two days away from our Sustainability LIVE 2022 at London's Tobacco Dock where the world's largest companies are coming together to showcase their ESG strategies and create actionable change and real-world partnerships.
BizClik Media's (BMG) and Sustainability Magazine's two-day event is already the largest ever hosted by BMG and will be attended live by thousands and joining the event broadcast live via a fully interactive virtual platform.
The conference agenda includes several stages of talks by global industry leaders, centred around a fully catered networking area.
A recent report by Wildlabs.net found that AI was one of the top three emerging technologies in conservation. The report comments: "AI can learn how to identify which photos out of thousands contain rare species; or pinpoint an animal call out of hours of field recordings – hugely reducing the manual labour required to collect vital conservation data."
As artificial intelligence continues to play a significant role in businesses climate strategies, as well as working as a tool to combat key environmental issues, we take a look at the businesses utilising AI to create significant impact and combat climate change.
IBM's use of AI to combat environmental issues
Joining BMG at the Tobacco Dock on Wednesday 23rd February is IBM's Global Sustainability Services Lead Sheri Hinish to discuss supply chain sustainability and innovation.
As AI pioneers, it comes as no surprise that IBM has utilised this technology in a number of ways to combat climate change issues within businesses and as a tool for the greater good all over the world.
AI Magazine spoke to Christina Shim, VP, Head of Strategy and Sustainability at IBM about the company's commitment to technology and sustainability, she says: "IBM is committed to advancing tech-for-good efforts, including efforts towards achieving SGDs, dedicating IBM tools and skills to work on the toughest societal challenges. Today, IBM is leveraging the power of AI to co-create market-leading sustainability platforms with our clients across industries and countries."
Outlining different ways IBM has looked to combat issues surrounding climate change Shim explains: "IBM worked with United Nations Environment Programme (UNEP) - leveraging AI to reduce marine litter and accelerate beach cleanup efforts. IBM Cloud Pak for Data is enabling environmental scientists to organise and analyse data from myriad sources and collection methods from around the globe"
She adds: "IBM also worked with Yara to develop a leading Digital Farming platform with AI, IoT and blockchain to provide farmers with insights to improve crop yields. These projects serve as a powerful example of how organisations can harness the power of data and AI to address society's most critical challenges and create impact for global communities at scale."
Companies waking up to the power of AI for sustainability strategies
Along with IBM, there are a number of companies offering software solutions to support biodiversity, climate change and the impact this has on businesses and communities.
AiDash, a leading provider of satellite and AI-powered operations, maintenance and sustainability platform, has developed an Intelligent Sustainability Management System (ISMS) that helps companies achieve their sustainability goals including the 10% biodiversity net gain by 2030.
The ISMS software as a service (SaaS) solution enables customers like National Grid, a leading energy company, to meet the biodiversity net gain standards (BNG).