Voicemod: Allowing creators to find their voice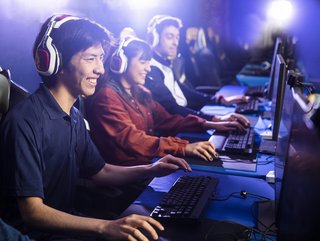 We take a look at how Voicemod develops technology that allows creators to amplify online interactions in the metaverse through personalised audio avatars
Founded in 2014 by three brothers Jaime, Fernando, and Juan Bosch, Voicemod is a leader in real-time audio augmentation.
Voicemod creates social audio tools that make it easier for anyone to create and control their own sonic identity in the metaverse. People using Voicemod can share the voices they feel best reveal their true selves, in the way they want to be heard, through a mix of voice filters, voice morphing, hyper-realistic voice skins, soundboard effects, musical effects, user-created speech-to-speech voice modifications on the fly, and a variety of other real-time audio customisations.
As companies strive to build a responsible metaverse, Voicemod is the tool that helps gamers, content creators, and professionals of all skill levels find the voice that best expresses themselves as they play, work, create, and entertain.
Creating a unique identity
Voicemod has recently introduced a voice pitch-shifting technology called PowerPitch that allows for creative voice shaping in real-time and with improved audio quality.
PowerPitch technology not only upgrades Voicemod's existing voice filters to sound more realistic but is also available in Voicemod's UGC audio lab.
"Interactive audio is often overlooked as a critical component of a truly immersive metaverse experience," said Voicemod CEO and co-founder Jaime Bosch. "High-quality voice avatars that can be customised in real-time will become increasingly essential to complement visual avatars in both business and entertainment metaverse environments. Voicemod PowerPitch enables a winning solution for creating unique sonic identities for players, creators, professionals, and companies alike."

Producing more immersive experiences
The new PowerPitch technology is available to B2B technology and metaverse-focused companies through the dedicated Voicemod Developer Kit.
The Voicemod Developer Kit makes available a library of Voicemod voice skins that can be used live in real time, creating opportunities for dynamic social interactions in social communications-based applications and video games.
Programmers and engineers combine Voicemod technology with other solutions as building blocks to curate dynamic, real-time engagement experiences. From audio and video calls, dating apps, and virtual classes, to streaming platforms and online video game integrations, the Voicemod Developer Kit makes it fast and easy to amplify online interactions in the metaverse through personalized audio avatars while protecting pseudonymity if desired.
By making voice chat even more immersive, entertaining, and inclusive, game studios and developers of social and content creator apps, as well as original equipment manufacturers (OEMs) targeting gamers, streamers, and social communication accessories, will be able to drive new levels of user engagement and retention in the metaverse.
"Our aim is to make it easier for everyone — whether game developers, headphones manufacturers, musical artists, voice actors, players — to experiment with real-time social audio and voice augmentation," said Bosch. "By enabling customisable sonic personas and creating richer voice chat capabilities, the Voicemod Developer Kit is contributing to more meaningful, immersive experiences that result in heightened user adoption and retention."