Why invest in marketing automation?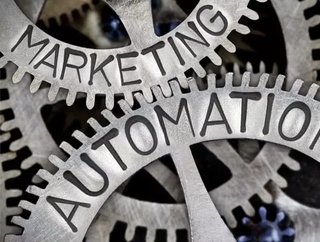 As businesses rely more and more on gaining true insights into their customers, and gathering and acting upon data efficiently, adopting marketing autom...
As businesses rely more and more on gaining true insights into their customers, and gathering and acting upon data efficiently, adopting marketing automation has never been more key. Marketing automation can help businesses measure their user behaviour, collate data into a single interface and help track and monitor return on investment, but should they entrust in the wrong kind of marketing automation businesses will just find themselves confused, rather than conquering the market.
Nick Thompson, Managing Director, DCSL Software, discusses why off-the-shelf marketing automation isn't always necessarily the answer, and how a custom made solution could be pave the way to success:
Custom made or off-the-shelf?
When it comes to choosing the right marketing automation system, there is often a temptation to go directly to a ready-made packaged product. While this can sometimes be sufficient, depending on the specific requirements of the business, there are many distinct benefits to considering a tailored marketing software solution.
See also:
Flee from Fake Functionality 
A generic, off-the-shelf solution is designed for the average user. There will inevitably be features included which may not fit your needs – but the price will still be the same, whether you use them or not.

Escape Long-Term Subscriptions
Most marketing automation systems on the market are available on a subscription basis. While this does give the business a predictable monthly or annual cost, it also means that you continue paying – regardless of how long you have been a customer. Buying a custom made solution, on the other hand, gives you the chance to own the software without being tied into a monthly cost.

Pick Your Favourite 
A generic product provider can decide to suddenly discontinue a feature or remove a particular integration, even though customers use them and sometimes depend on them. As a user, you have little or no control over which functionality is included in the product roadmap. As an owner, you call the shots.
It's Not Them, It's You
Your business is unique, your teams are unique – and you will have processes that may not look the same as those in another business. Rather than changing the way you operate in order to make the software work, it may be worth considering designing your own marketing systems that are completely tailored to your organisational structure and operations.

The Final Thought
We all want good, dependable marketing efforts that show tangible results. The better tools your IT team can give your marketing teams, the better your workforce can perform and support the business with new sales opportunities. By working in partnership across the business, you can identify the best solution and get everyone involved in the adoption and successful on-boarding of an effective marketing system. Don't always assume a standard system will tick all the boxes, no matter which competitors may be using it, to get ahead of the game you need to tailor your systems to you and your customers, only that way will you unlock the true potential of marketing automation.
Nick Thompson, Managing Director, DCSL Software