Zoox - The Future Of Autonomous Mobility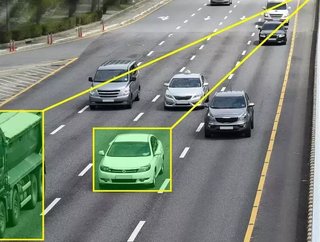 An inside look at how Zoox is transforming Autonomous Driving using purpose-built vehicles driven by AI...
Who is Zoox?:
Zoox is an American autonomous vehicle company currently headquartered in Foster City, California with multiple offices of operations throughout the San Francisco Bay Area. Zoox was founded in 2014 by Australian artist-designer Tim Kentley-Klay, and Jesse Levinson, son of Apple Inc. chairman Arthur D. Levinson, who was developing self-driving technology at Stanford University. 
It is more than simply just a car with a computer, it's about automotive, robotics and sustainability too - therefore solving the unique challenges of autonomous mobility. 
Zoox is driving autonomously in ways that no one else has shown. they are driving in cities and on highways. Making unprotected lefts and rights on red. Yielding to pedestrians and passing double-parked vehicles. The next generation of mobility is for riders - not drivers. Zoox is designing new ways to make the time navigating between places more useful, more social and more fun.
The company allows you to build your own custom car.
Why build your own?
Zoox has a competitive edge over many other autonomous startups as they allow you to build your own custom car to suit your personal needs. This is because nowadays cars are designed for the driver, everything is based solely around the driver, the passengers do not get a second thought, Zoox has changed this. You can design the vehicle to make the best and most economical use of sensors, making sure they get the necessary view of the surroundings. In addition, those who wish to socialize, seating can be face to face (though this takes more space) or it can also be easier to design private compartments for strangers who will ride together. Whilst crumple zones and other passive safety remain necessary you get more options on how to install this. However these features come with a higher cost and bet on you having some knowledge of cars and manufacturing.
Amazon's acquisition of Zoox:
It has recently been announced that Amazon.com has purchased the self-driving startup Zoox for "more than $1.2B" 
"Zoox is working to imagine, invent, and design a world-class autonomous ride-hailing experience," said Jeff Wilke, who runs Amazon's consumer business.
"Like Amazon, Zoox is passionate about innovation and about its customers, and we're excited to help the talented Zoox team to bring their vision to reality in the years ahead."
We understand that the industry has faced many challenges due to the coronavirus pandemic. So this acquisition will come as a relief and an exciting venture. The deal is Amazon's second-biggest acquisition since the 2009 purchase of online shoe retailer Zappos for $1.2bn. Amazon's biggest deal was the 2017 acquisition of Whole Foods, the upmarket grocer, for $13.7bn, according to Dealogic.
"This acquisition solidifies Zoox's impact on the autonomous driving industry," said Aicha Evans, CEO of Zoox. "We have made great strides with our purpose-built approach to safe, autonomous mobility, and our exceptionally talented team working every day to realize that vision. We now have an even greater opportunity to realize a fully autonomous future."
"Since Zoox's inception six years ago, we have been singularly focused on our ground-up approach to autonomous mobility," said Jesse Levinson, Zoox co-founder and CTO. "Amazon's support will markedly accelerate our path to delivering safe, clean, and enjoyable transportation to the world."