NashTech: collaboration power in digital transformations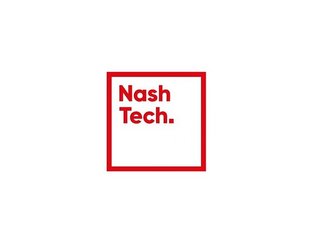 Formed more than 20 years ago, global technology solutions business NashTech builds collaborative partnerships to help organisations' digital journeys
Since starting out more than 20 years ago, NashTech's mission has been to create the best solutions powered by excellence in people and technology.
The business offers a range of solutions to organisations looking to start their digital journey, whether they are just starting out, have ambitions to enhance their digital capabilities or are on a global transformation pathway.
"NashTech provides technical solutions, whether that's supported by people, process and technology, from primarily an offshore delivery capability," explains Paul Hunt, NashTech's International Pre-Sales Director. "These solutions are combined with a blended model of nearshore colleagues who can help support each customer's unique needs."
An example of how NashTech collaborates with its partners comes through its relationship with legal firm Pinsent Masons, comments Tom Lee, Director at NashTech. With Pinsent Masons looking to embark on a digital journey, discussions began to take place on how NashTech could support the legal firm's goals.
Following a visit to Ho Chi Minh City to look at NashTech's facilities, the partnership began to take shape.
"Pinsent Masons did have some experts internally, but they wanted to partner with an organisation which could really help supercharge that transformation," Lee explains. "As the enablers, we support Pinsent Masons in bringing their digital transformation to life. Now, we have a couple of teams working for Pinsent Masons, largely involving developing new products for them and helping them differentiate themselves from other law firms."
An example of NashTech's collaborative relationship came last year when the legal firm wanted to change the language their developers were using, explains Jenny Daker, Engagement Manager for NashTech.
"Last year Pinsent Masons approached us and said they were looking to U-turn on the development language they were using," she says. "All of our developers were skilled in that particular language. Normally we might have looked at rotating some staff, but Pinsent Masons asked if we could come on the journey with them.
"It was a totally different way of working," comments Daker. "But, because they went on that journey together, most of the team we started with are still in place. That's just one example of how it's a really collaborative environment."
For NashTech and Pinsent Masons, the future is looking exciting. "We're building new products which haven't been built before, and that's not easy to undertake," explains Lee. "Working in an open and collaborative way has enabled us to work really effectively at developing new products at speed, enabling Pinsent Masons to recognise some of the successes they're seeing from their digital transformation journey.
"We're also expanding the team," he adds, "which will enable us to do some of the really exciting future-facing work, where we're going to break new ground with Pinsent Masons."
As Hunt explains, building partnerships based on trust is hugely important. "Trust doesn't come at the start," he says. "It comes out of development and it comes out of good delivery.
"It is a strength of ours that we go on journeys with clients because technology's moving quickly," concludes Hunt. "There are all sorts of things coming into play. It's new to them, it's new to us, but if you are transparent and the customer wants to move into a new area, who better to join you on that journey?"
Read the full Pinsent Masons report HERE.