Additive manufacturing helping solve supply chain disruption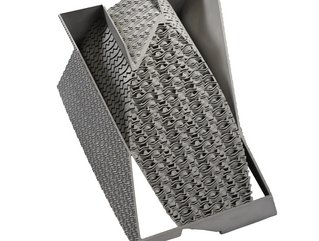 nTopology worked with Siemens Energy to reduce the file size of this manufactured heat exchanger
nTopology helps organisations unlock the full potential of additive manufacturing by building the next generation of engineering design tools
Amid supply chain disruptions, economic uncertainty, and decarbonisation initiatives, industrial hardware companies increasingly rely on digital technologies to adapt.
One such digital technology, additive manufacturing (AM), commonly known as 3D printing, is vital in developing the next generation of advanced industrial products, enabling engineers to produce parts with complex geometry and better performance, accelerating the product development process and simplifying supply chains.
Offering the next generation of engineering design tools for manufacturing and medical applications, nTopology helps organisations unlock the full potential of additive manufacturing by building the next generation of engineering design tools.
Additive manufacturing helps tackle supply chain disruption
According to Deloitte, 72% of industrial manufacturers believe persistent shortages and ongoing supply chain disruptions present the biggest uncertainty for their industry in the coming years.
Additive manufacturing can replace traditional technologies to help companies localise their production and eliminate weak links in the supply chain.
Additive manufacturing can lead to:
Lighter products that consume less energy

Lower CO2 emissions throughout the product lifecycle

More flexible, efficient, and resilient supply chains

Faster and more agile development processes
One such example of how AM helps with restructuring supply chains is through nTopology's work with Wärtsilä, a global leader in power sources and industrial solutions for the marine and energy sectors.
Wärtsilä's engineers turned to additive manufacturing as an alternative to casting for its ability to reduce spare part lead times from months to weeks. Turbomachinery components, like the impellers of centrifugal pumps, come in many sizes, so the team needed an efficient process to redesign these system-critical components rapidly.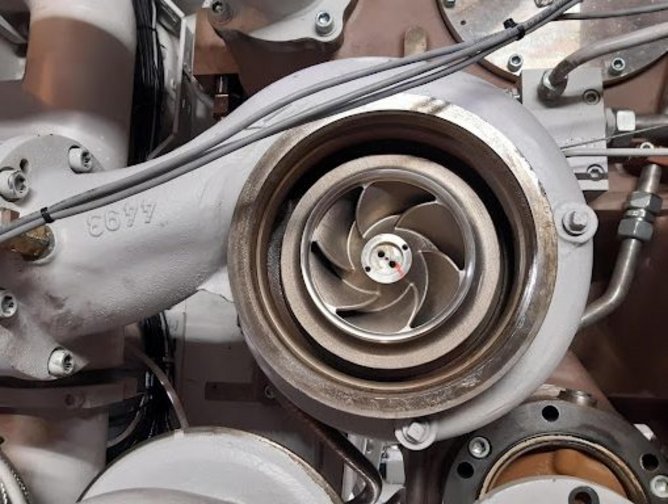 The tested impeller after 500 hours of testing on a Wärtsilä laboratory engine. Pic: nTopology
The team developed a reusable design workflow in nTop for lightweighting turbomachinery components: preserving the external shape of the part while cutting its weight by almost half. Once created, Wärtsilä's engineers used this exact workflow to optimise similar rotary components for AM with zero additional design work needed — from impellers of different sizes to propellers.
Driving further efficiency and overcoming manufacturing bottlenecks
Since the 1980s, manufacturing has become far more advanced. AM has become a key part of the manufacturing ecosystem for its ability to produce parts with intricate features that are impossible with conventional manufacturing.
At the same time, advanced engineering design software, like nTopology, empowers engineers to take advantage of the design freedom unlocked by AM technologies and develop the next generation of high-performing products.
The AM division of Siemens Energy provides engineering services to many industrial sectors, including the energy, aerospace, and automotive industries. Using nTopology, Siemens Energy designs high-performance heat exchangers with complex structures that fully utilise the benefits of metal AM. However, many projects are scrapped because of practical bottlenecks posed by the extremely large size of mesh files.
In collaboration with nTop and EOS, the engineers at Siemens Energy bypassed the need to generate a mesh file for manufacturing. Using the alpha version of nTop's Implicit Interoperability feature, the team exported their design in an implicit format, the native file format of nTop, and imported it to EOSPRINT for slicing. This new file format is significantly smaller in size and provides a lossless representation of the geometry, giving the team a path to production.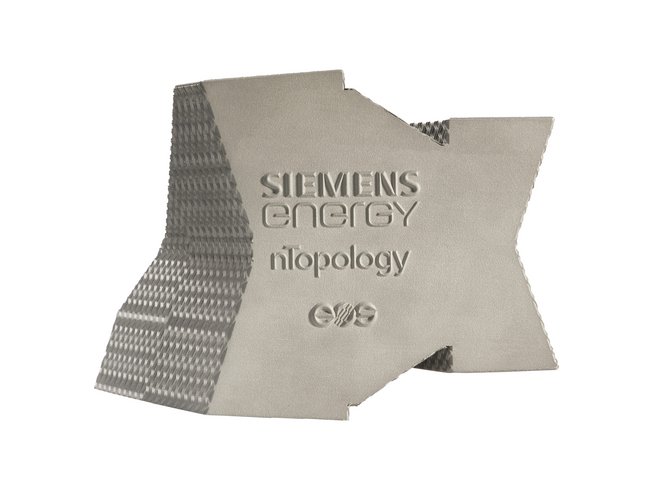 nTopology helped reduce the file size of Siemens Energy's manufactured heat exchanger to less than 1MB
nTopology has produced a guide to maximising the benefits of additive manufacturing for industrial products. For more information, and to download the guide, click here.