Adobe Creative Campus is transforming teaching and learning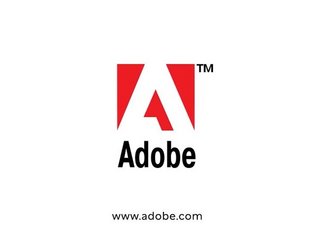 Fayetteville State University is the latest campus to join Adobe's Creative Campus programme, which ensures students graduate equipped for a digital world
A historically overlooked campus is the latest to benefit from an initiative from Adobe which is ensuring students graduate equipped for a digital world.
Fayetteville State University (FSU) is the latest educational institution to join Adobe's Creative Campus, which helps prepare students to be digital global citizens.
"What Adobe allowed us to do is elevate the digital literacy of our students," says Dr Hector Molina, Vice Chancellor for IT and CIO at FSU. "Letting them use the tools and develop skills to create change and communicate content that's applicable to the future, but then also applicable to the industries they're targeting."
"Adobe Creative Campus' designation has really allowed us to level up what we offer our students. We're always looking for those tools that really, no matter what discipline they're in—whether it's business, humanities, or nursing—they can confidently use those tools."
FSU is the fourth Historically Black College and University (HBCU) to become an officially designated Adobe Creative Campus. There are now 62 campuses worldwide that have made this commitment to digital literacy and creativity.
"We know students are on their devices, and so often those things are done just for transactional purposes or entertainment or social media purposes," notes Todd Taylor, a pedagogical evangelist at Adobe and an English professor at the University of North Carolina at Chapel Hill since 1997. "Whereas the idea is these very important technologies need to be part of the curriculum.
"Increasingly we're talking about making the educational experience more engaging by doing the traditional things we've always done in higher education, but being sure that we're explicit about how these abilities prepare them for a career."
From a student using the power of Creative Cloud to make a prize-winning video about the theory of relativity, to a professor using the tools to raise awareness on social media about people who've been unfairly incarcerated, other institutions have embraced the benefits of the Creative Campus - and Taylor is looking forward to seeing how FSU students use the tools available.
"The partnership between FSU and Adobe is just beginning and we're off to an amazing start," Taylor adds.
"In phase one in this first year, what we're doing is cultivating a group of faculty who will lead the way and influence their colleagues," Taylor says. "Regardless of their major, regardless of their focus, regardless of their career path, becoming a digital communicator is something we know everyone needs in today's economies and cultures."
It's an exciting time to be partnering with campuses like FSU, who realise how essential this is for their students' progress, Taylor concludes.
"It's great to see FSU, a historically overlooked and under-resourced campus, now get these kinds of opportunities to really create meaningful careers and pathways to careers for their students," he adds.
"We have a long way to go, but this partnership between Fayetteville State and Adobe is a great place to start."
Read the full FSU's digital report HERE.