Ajit Kolhe from AWS on sustainability & automotive solutions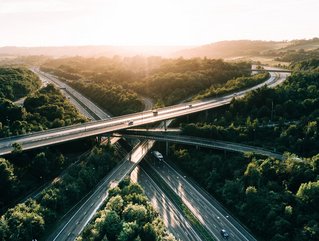 Ajit Kolhe is the World Wide Partner Lead for Automotive at AWS. He works with Partners to build and scale market differentiating solutions to solve custom
AWS (Amazon Web Services) is the world's most comprehensive and broadly adopted cloud platform, offering more than 200 fully-featured services from data centres. Ajit Kolhe is the World Wide Partner Lead for Automotive.
"I'm responsible for building and scaling market differentiating solutions to solve customers' unique business challenges," Kolhe explains. "Our automotive customers consist of four sub-industries within AWS: original equipment manufacturers like the BMWs and Toyotas of the world; tier one suppliers like Continental and Magna; AutoTech Startups like Uber, Aurora, OLA; and auto dealers, including Cox Automotive and Penske Automotive, are just some sample customers."
Automotive industry solutions
AWS' partnership with TCS dates back to 2009. "It's been a great journey – TCS is a strategic global system integrator and premier consulting partner in AWS' partner network."
Together, AWS and TCS have been focused on migrating critical workloads and transforming IT, with the two having had over 700 customer engagements.
"AWS has evolved the cloud adoption framework, placing emphasis on business outcomes which aligns with TCS' strategy," says Kolhe.
Over the last two years, the team has built several solutions applicable in the automotive industry, including TCS Autoscape™ (connected vehicle solutions), which covers autonomous vehicles, ADAS scenarios, software defined vehicles and TCS Clever Energy for sustainability. AWS contributes to innovation with TCS and has a roadmap of seven TCS solutions that will help to solve customers' business imperatives.
According to Kolhe, the success of such a partnership can be characterised as an alignment around customer obsession, thinking big and mutual trust.
"We have both earned trust in our relationships and have alignment across both organisations which spans across customer engagements," says Kolhe.
Sustainability goals
AWS is determined to build a sustainable business with its customers. "We are designing data centres that provide the efficient resilience service our customers expect while minimising our environmental footprint and theirs," explains Kolhe.
AWS is committed to carbon neutrality by 2040 and to being water positive by 2030. Though AWS is the largest consumer of green energy – which is enabling this journey – in the context of the automotive industry, this constitutes only 4-6% of customers' carbon footprint.
"We are working with our partners to help our customers solve material circularity as it pertains to the entire automotive sector, but with specific focus on the lifecycle of EV batteries."
AWS also wants to help customers manage their energy within buildings and facilities using solutions like TCS Clever Energy (which optimises energy usage), as well as greenhouse gas emissions' management solutions. AWS wants to help sustainability teams dynamically track their carbon footprint.
"We want to help customers increase their energy optimisation and energy transition programmes in manufacturing across the acronym we refer to as WAGES: water, air, gas, electricity and steam."
In the near future, AWS and TCS will focus on innovating on their customers' behalf. "This work will help our customers leverage the cloud to not only achieve their individual goals, but also to build stronger engagements to transform their industries."
Read the full Tata Consultancy report HERE.