Altered Egos: Digital twins hold up a mirror for machines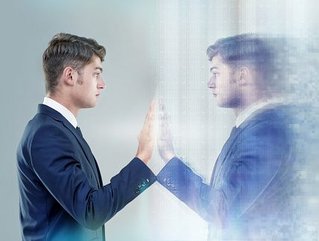 Digital doppelgangers can help the heaviest of industries save time and money with technology that twins real-world hardware with virtual counterparts
Houston had a problem in 1970. You may have heard about it, or even seen it play out on the big screen in the 1995 Tom Hanks Hollywood hit Apollo 13.
Nasa's seventh crewed mission of the Apollo space programme was planned to be the third to land a human on the surface of the Moon. As we all now know, the spacecraft malfunctioned, causing serious damage that led to the mission being aborted.
But there remained the small matter of the damaged spacecraft's return to Earth. And this is where the world saw digital twin technology in action – or rather, the world saw the results of it in the form of the crew's safe return. Before that and behind the scenes, scientists worked tirelessly on lab-based models that replicated the space-going vessel, allowing them to make minute-by-minute decisions based on the results seen hundreds of thousands of miles away in Texas.
"The engineers on the ground could simulate the damage that had occurred on the digital twin of the spacecraft, to understand how the damaged physical twin would react to the conditions," says Arash Ghazanfari, Chief Technology Officer, UK, Presales, at Dell Technologies. "This allowed the ground crew to recommend measures to ensure the astronauts could return to earth safely."
Digital twins track physical assets across the value chain
But even with Hollywood in its corner, there are still companies and chief executives yet to learn about the benefits digital twins can bring to the business. The technology is already being used for quality defect predictions and to produce recommendations to address deviations, while digital twins powered by process models are used to optimise systems, reducing specific energy consumption measures. In the study of supply chains, digital twins are used for working out optimal routes when disruptions take place due to weather or other unforeseen situations.
"A digital twin is a digital replica of physical assets and processes that closely mirrors real-world conditions using data from IoT sensors during an entire physical lifecycle," explains Dr Phani Bhushan Sistu, IoT Solutions Lead, Hitachi Vantara. "With this capability, digital twins can be deployed to simulate, predict, and optimise the performance of a physical asset across its value chain."
Early examples of digital twins focused on the batch analysis of Big Data – and there are still good reasons for doing this kind of work, says Dai Clegg, Technology Evangelist, EMEA, Yugabyte.
"But, over time and with the development of real-time analytics, we see digital twins being used to tweak real-world artefacts' behaviour," says Clegg. "You could always do that with local instrumentation – for example, powering off overheating devices – but, if you need the big picture to make local decisions, you need real-time analytics on a centralised digital twin. An example might be smart cities altering the timings on traffic lights to optimise rush hour flow."
Digital twins could be put to work for individual humans as well as the cities they live in, says Clegg. "The combination of personal health data, instrumentation and connectable diagnostics models could create early warnings for complex medical conditions as a routine and totally automated process," he suggests.
Business leadership is key for digital twin projects
But for all the benefits promised and delivered by digital twins and associated technologies, those companies yet to make a start in this area should be cautious, say experts. The work required is highly complex, so a modest start in an individual area of the business would be advisable.
"I think sometimes we can underestimate what can be involved in creating and running digital twin technology," says Dell Technologies' Ghazanfari. "Sometimes, I see companies rushing into building such systems, not appreciating the full scope and complexity of such projects.
"To avoid this, I recommend organisations should start with specific use cases, taking into account the accessibility of the data sources that are required to achieve the desired outcomes. Can we sense, capture, clean, curate and secure the data from the physical system appropriately? Can we analyse the data in a timely manner to generate real or near-time insights, and are we working towards the desired business outcomes? Effective technology and business leadership is key," says Ghazanfari. "The technology strategy must remain aligned with business and board-level priorities."
Digital twins are also a valuable tool for improving a business in order to meet ESG requirements, says Hitachi Vantara's Sistu. "Digital twins can play a central role in the planning stages of new product designs, adding new capacities or other physical infrastructure," he says. "In having the freedom to explore multiple designs and scenarios without investing in physical assets in the beginning, a company is able to drastically reduce the time it takes for a project to go from the drawing board to consumers.
"As governments move to align with a fast-approaching deadline to transition to net-zero emissions, businesses will have to move in tandem to remain compliant," says Sistu. "By harnessing the potential of digital twins, manufacturers can spotlight areas where resources are being used inefficiently and take corrective actions appropriately to meet their climate reporting and ESG commitments."