Alteryx: automation accelerating digital transformation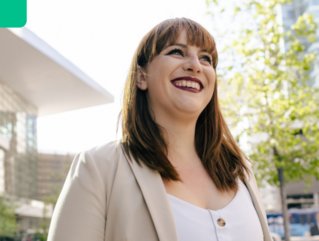 Alteryx
See how Bell Canada partnered with Alteryx and KPMG to kickstart the company's digital transformation.
Bell Canada, Canada's largest communications company, partnered with Alteryx, the analytics automation company, and global consulting firm KPMG to kickstart the company's digital transformation, starting within its finance department.
"Bell was interested in looking at different ways to digitise and automate processes related to the finance function and streamline where data comes from as a trusted source within the organisation," says Mark Walsh, account executive at Alteryx.
"I think it's clear that Alteryx was one of those technologies that supported our transformation journey; therefore, given the criteria, utilising them was a no-brainer in helping to drive our automation as part of our technology kit," says Nantes Kirsten, Director of Financial Analytics CoE at Bell Canada.
"We wanted to pick a technology that can speak to – and pull information from – our source accounting systems, which host critical financial information that we don't share enterprise-wide because some of that information is sensitive for our corporate financial reporting," says Kirsten.
"What we're striving towards is an increased analytical maturity and the desire to do more with less."
The Alteryx Analytics Automation Platform removes the barriers to organisation-wide data analysis and insights by converging the capabilities of multiple tools into one platform.
Today, Bell Canada has evolved from utilising basic automation to using advanced analytics and intelligent forecasting.
With Alteryx, organisations can automate every step of analytics, including data prep, blending, reporting, predictive analytics, and data science.
One of the biggest aims of the process was to create an environment where individuals and teams could communicate openly, allowing them to gain insight from data that wasn't possible previously, explains Walsh.
"While the finance users are developing some of their automation, or while we're doing some of the development, we need to be able to document what we have in there so that we don't build solutions and just hand it over to finance, or they build solutions and create critical resource risks," adds Kirsten.
Modernising and automating analytics allows your workforce to focus on innovation.
"The ability to have users start accessing data, start working with data without the dependence of a subject matter expert or an advanced analytics team has helped upskill the finance team to a new level with Alteryx's unified data platforms," says Walsh.
"Our customers understand the power of data and analytics. That's why they choose Alteryx to help empower their employees to make transformational outcomes."
Read the full Bell's digital report HERE.