Atos and Black Box to offer Unity Office by RingCentral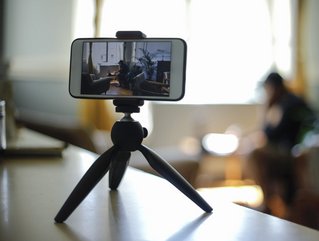 RingCentral is a unified communications as a service (UCaaS) solution, as a result of key IT industry partnership between Black Box and Atos.
Atos is a global leader in digital transformation and also an official partner of the Olympics and Paralympics, has a revenue of 11 billion euros and a workforce of 111,000 based in 71 countries.
The partnership enables businesses to communicate and collaborate with ease using industry-leading team messaging, video meetings and cloud phone system capabilities from anywhere and on any device via a single unified solution.
IT solutions provider Black Box are a world-class consulting services with cutting-edge technology solutions for businesses worldwide.
Blackbox uses their breadth of global reach and the depth of their expertise to accelerate customer success and bring people, ideas, and technology together to solve real-world business problems. Their IT infrastructure solutions, services, and products enable secure connectivity and meaningful collaboration for businesses in most major market sectors on six continents.
Alongside the Atos technology, Black Box will can now migrate their customers to the cloud and implement Unify Office by RingCentral, where they can gain greater levels of collaboration across the enterprise and beyond, while driving employee experience and workforce optimisation.
Black Box has a deep expertise across telephony and communications technology, making this partnership a significant asset to customers' real-world business success.
John Brennan, Head of Unified Communications & Collaborations, Atos in North America, said: "Joining forces with Black Box enables Atos to tap into the company's skilled expertise and customer-centric dedication to delivering Unify Office by RingCentral further into the business environment. This partnership is a testament to Atos' commitment to building deeply integrated and managed digital workplaces that highlight user experiences."
In response, Jim McKenna, Vice President of Strategic Partnerships at Black Box remarked: "At Black Box, we prioritise solutions that enable customers to consolidate tools, reduce costs and increase productivity, as well as create a competitive difference in their operations. We're proud to partner with Atos to bring Unify Office by RingCentral to our customers. This includes the benefits of cloud communications on a single-source collaboration platform that can be uniquely adapted to their business and provide a differentiated user experience."