Atos & Dynatrace enable Middle East digital transformations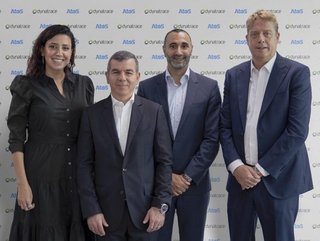 Atos and Dynatrace have announced an expansion of their partnership to help accelerate digitisation efforts in the Middle East region
Expansion of partnership between Atos and Dynatrace will help deliver enhanced customer value and operational agility across the Middle East region
Global digital transformation leader Atos has announced an expansion of its strategic partnership with Dynatrace, the leader in unified observability and security, to deliver advanced digital performance management solutions to customers across the Middle East region.
Combining strengths in digital transformation, innovation and sustainability, both companies said they aim to create customer value by providing capabilities that deliver autonomous operations for digital experiences.
Emphasising on the value this partnership brings to the region, Marc Veelenturf, CEO for Middle East and Turkey at Atos said: "We believe technology should be purpose-built and our extensive partnership with Dynatrace has put these words into action globally. We want to replicate our global success within the Middle East region. This region has the promise and potential of being at the forefront of propelling digitisation to new heights."
Joint solutions to help simplify IT complexities and accelerate digital transformation agendas
Extending the longstanding partnership between Atos and Dynatrace creates an opportunity for organisations to invest in solutions that can build and sustain market and customer relevance. The comprehensiveness of the Dynatrace Platform can simplify IT complexities and create an agile environment that increases operational competency, ultimately elevating contribution to their respective national digitisation agendas and meeting evolving customer needs.
"Dynatrace's AI-powered observability capabilities can empower organisations to digitise their end-to-end IT landscape, right from applications and infrastructure to their customer journeys," added Veelenturf. "Our partnership with Dynatrace bridges regional customer needs with the right solutions for desired outcomes through easy accessibility, so that milestone developments can be achieved effortlessly."
Hani Hannoun, Regional Director, at Dynatrace commented: "We are excited for the next chapter in our partnership with Atos and are looking forward to being instrumental in shaping the business landscape of the Middle East region together. We have a strong presence in the region, and now is the right time to grow stronger and demonstrate our capabilities and expertise as a trusted advisor to our customers as they advance in their digitization efforts."
In July, Technology Magazine reported that Atos had launched its Technology Consulting service, a new portfolio of advisory services to help C-suite customers anticipate technology trends and innovate at speed.
In an announcement, the company said Technology Consulting would leverage expertise from the entire Atos ecosystem, including technology partners, hyperscalers and the academic world, maximising the potential of generative AI, data, analytics, automation and the Internet of Things.