Auxilion: 26% of businesses ill-equipped for future working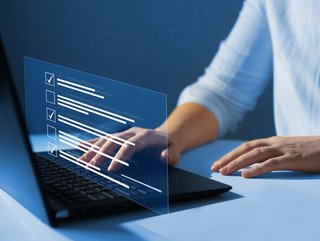 They survey found that business leaders have admitted to not having necessary processes and tools in place to support modern working.
A Censuswide survey commissioned by Auxilion has revealed that 26% of organisations are not equipped to support the modern workplace
A survey conducted by Censuswide, commissioned by IT service provider Auxilion, has suggested that more than a quarter (26%) of organisations aren't equipped to support the modern workplace and the future of working. Some of the highlighted findings were inadequate processes and tools necessary to support modern working, as well as a lack of staff training for new technologies that companies have implemented for hybrid working in particular. Yet, in addition to this, the survey confirms that companies are also committed to change, with 58% planning to invest in necessary tools to support employees in hybrid workplaces.
Auxilion is an award-winning provider of IT services, delivering bespoke solutions for public and private organisations in the UK and Ireland. Auxilion's range of services includes consulting, project management, project delivery, digital and managed services. The company ultimately ensures successful delivery of large-scale IT projects, programmes and strategies.
This survey comes in the midst of a rapidly changing workforce as a result of vast and rapid changes to workplace technology. This survey in partnership with Censuswide surveyed 102 C-Suite executives in larger companies and enterprises in the UK in March 2023. It found that business leaders have admitted to not having necessary processes and tools in place to support modern working.
Findings also highlighted a lack of training provided to staff, with one third (33%) of organisations revealed to have not provided training for staff to show them how to use new technologies implemented for hybrid working.
However, the survey suggests that companies are willing to put in the work to make change, with 58% of the C-Suite executives committed to investing in tools to support their employees. In this year's overall investment strategy for organisations, the top areas of IT in 2023 are green technology (38%), hybrid working technologies (37%), cybersecurity solutions (31%), employee productivity solutions (29%) and business applications (28%).
The survey also sought to understand the motivations of business leaders towards their workplace transformation strategies. For UK C-level executives, enabling hybrid working (40%), cutting costs (34%), and driving business growth (34%) were the main objectives, followed by improving sustainability (32%) and reducing headcount (22%).
When concerning the main challenges faced by business leaders in terms of implementing IT strategy, the findings confirmed that supply chain issues (35%), rising costs (30%) and economic uncertainty (29%) were the factors that concerned executives the most.
"There's no doubt that the pandemic forced business leaders to fast forward their shift to the modern workplace. Whilst most have embraced the shift and flourished, there are still challenges for others," commented Auxilion CEO, Philip Maguire.
"Changing working patterns, the reliance of technology and economic uncertainty has increased the complexity for businesses too. While every organisation is different and has specific objectives, all business leaders need to carefully plan their investment in technology. Working with a trusted provider can help on this front in terms of identifying the right solutions and services – from cloud to collaboration – to overcome challenges and capitalise on opportunities."