AWS Summit: AWS announces B2B SaaS Accelerator cohort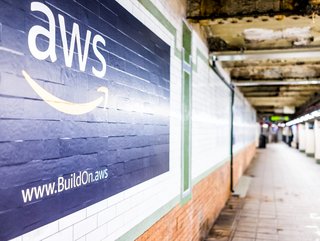 AWS made the announcement at its AWS Summit event in London
The 51 companies cover the cybersecurity, AI & big data, healthcare & life sciences, climatetech, ecommerce and financial services industries
Amazon Web Services (AWS) has announced the 51 companies selected to participate in the first cohort of the AWS B2B SaaS (Software-as-a-Service) Accelerator.
With the global software as a service (SaaS) market estimated to have reached US$195bn by the end of last year, according to figures from Statista, the AWS B2B SaaS Accelerator aims to accelerate the growth of B2B SaaS businesses, by offering startups access to the latest cloud technologies, AWS service credits, as well as business support, and mentorship from the AWS Startups team, top investors, and startup experts. Selected startups will also be able to build their network through access to a wider community of VCs and industry partners through the AWS startup ecosystem.
Cloud is democratising access to technology
The accelerator participants will benefit from a four-week programme that provides access to AWS technical expertise and credits, as well as mentorship, training, connections, and business guidance to build innovative, successful companies in the cloud.
"B2B SaaS startups are helping companies across the UK and Ireland to integrate best-in-class features to their products and drive innovation while benefiting from the agility and cost management of using the cloud," comments Kellen O'Connor, EMEA Managing Director, Startups at AWS. "At AWS, we believe that cloud is democratising access to technology. Our accelerator gives early-stage entrepreneurs access to AWS experts and technology, with hands-on guidance for building, marketing, and selling their products to the enterprise, mid-market and SMB customer bases."
Companies selected for the cohort include:
"AWS has been foundational to the success of &facts. As a data-heavy market insights platform, what we were building was more technically complex than most other B2B SaaS, but AWS gave us access to all the key infrastructure from day one," comments Sohaib Ahmed, Founder & CEO, &facts. "Using AWS, we've been able to test, deploy, and iterate quicker as well as efficiently upgrade our infrastructure as requirements increased.
"AWS has been a true partner with regular check-ins and recently supported with a detailed review of our infrastructure over a number of workshops with considerations to our growth plans for the next 18-24 months. We applied to the AWS B2B SaaS Accelerator to benefit from one-to-one sessions with AWS specialists as well as gaining access to the wider ecosystem of other startups, VCs, and business support partners."
"We are thrilled to once again be collaborating with the AWS team," added Jed Rose, Partner, Antler, VC firm and part of the judging panel. "Their services are of great value to our expanding portfolio of companies and their accelerator programme continues to be a valuable resource for early-stage companies looking to scale quickly. I am looking forward to participating on the panel, where we will explore the challenges and opportunities for businesses focused on B2B SaaS."
The full list of participants can be found here.