Burnout vs shrinking budgets: 2023 workplace trends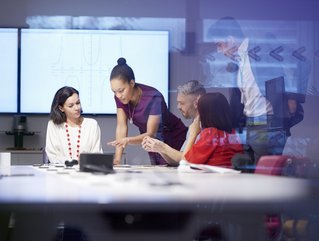 Employees are looking for stability and security in their jobs, but deteriorating work-life balance and inefficient processes are pushing them to the brink
Employees are exhausted by inefficient work processes, and they're looking for stability amid concerns about rocky economic trends, according to the 2023 Employee Experience Report from Qualtrics.
Qualtrics surveyed nearly 29,000 working individuals across 27 countries, including 2,018 in the UK, to understand how employees feel about the state of the workplace and how their changing relationship with it will define the future of work.
On the heels of the Great Resignation and return-to-office plans, a fresh collision is brewing between employees showing signs of burnout who are looking for more support and organisations searching for ways to streamline budgets without sacrificing productivity. The pandemic disrupted entrenched organisational practices, opening the door for a new employee experience that better meets the needs of today's workers.
Qualtrics' leading workplace trends for 2023 are:
Employees are looking for assurance that both their job and their employer are on solid footing.
Organisations that support work-life balance will be rewarded with employees willing to give more within working hours.
Companies will have to address friction from inefficient processes and technology to improve productivity and relieve symptoms of employee burnout.
Highlighting shared values between employees and organisations will be the top way to retain workers.
"The pandemic dramatically shifted what people need from their employers, and businesses were quick to implement changes to meet their employees' expectations," said Sarah Marrs, Qualtrics Director, EX Product Science. "Businesses must do the same now amidst a changing economic landscape where the onus is on them to help meet employees' basic needs, and help their workforce feel reassured that their jobs are both stable and secure against geopolitical and financial disruption."
Employees are looking for assurance that both their job and their employer are on solid footing
Companies will be squeezed by budget cuts at a time when employee satisfaction with their pay is dropping - 53% of UK employees are satisfied, a significant drop from 61% a year ago. And only a third (35%) of UK employees believe their pay is based on their actual performance.
At the same time, companies are looking for ways to trim their budgets, including reducing their overall headcount while keeping top performers. Employees who are satisfied with their pay are 9% more likely to stay at a company for three or more years, so a decline in pay satisfaction could push some top performers to look for other opportunities.
"Pay has always been a key hygiene factor for employees, and, unsurprisingly, we're seeing them place even more importance on it this year. Businesses will need to find ways to address this importance, particularly for their high performers. With constrained budgets that may hinder large pay increases, our data indicates that getting really clear about the fairness of pay and performance evaluation will be beneficial," said Marrs.
Companies will have to address friction from inefficient processes and technology to improve productivity
The pandemic exposed and elevated broken processes that impede worker productivity, and introduced new challenges at the same time. Less than two-thirds (59%) of UK workers say work processes enable them to be productive, down from 63% a year ago.
Beyond inefficient processes, fewer employees say their technology helps them be productive compared to last year, falling from 61% to 56%. For example, the rapid shift to new technologies during the pandemic made it difficult to introduce cohesive tech strategies, leading to teams using different apps to perform the same tasks or requiring multiple apps to complete a single process.
The combined effect of these challenges is 40% of employees showing symptoms of burn out, and 37% saying they feel emotionally drained from their work.
"Heavy workloads, inefficient processes and lack of cohesive tech strategies are all contributors to employee burnout. Burnout is exacerbated by frustration and alienation - the right listening tools can help employers understand the challenges their people are facing, and implement changes that alleviate frustrations," said Marrs.
Highlighting shared values will be the top way for companies to retain workers
Sharing a company's values is the top driver of employee retention as workers place more importance on belonging to organisations that reflect their beliefs. When employees believe their organisation is living their values, 63% are likely to stay for three or more years and they are 7% less likely to be at risk of burnout.
But people also want to be able to advance their career to stay at a company - and less than two-thirds (58%) of UK employees believe their career goals can be met at their current company. Without the availability of ways to learn new skills or develop existing ones, talented employees may look elsewhere for professional growth.