Car companies in the cloud speed up data processing with AWS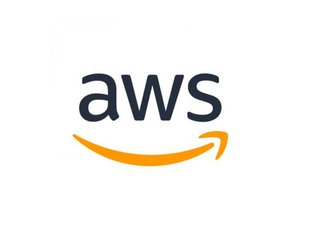 Launched this week in the United States and Europe, a new AWS cloud service makes it easier for companies to collect and use vehicle data in near real-time
Cloud computing leader Amazon Web Services has announced the general availability of a new service which makes it easier for automotive companies to handle vehicle data in near real-time.
The standard vehicle data offering of AWS IoT FleetWise is now available to clients working with AWS in the United States and Europe, with plans in place to make it available to all AWS regions.
Automakers, suppliers, fleet operators, and technology solution vendors use AWS IoT FleetWise to collect and organise vehicle data more easily, says Amazon. These capabilities allow developers to reduce the amount of data transferred to the cloud by defining rules for when to collect and transfer.
"Automotive companies want to use the broad portfolio of AWS services to help manage the vast amounts of data coming from connected vehicles, but they have lacked a solution that made it easier to collect, transform, and transfer data to the cloud," says Mike Tzamaloukas, General Manager of IoT Automotive at AWS.
"With AWS IoT FleetWise, customers can easily pinpoint the exact vehicle data they need and analyse it in a standardised format to gain actionable insights into the vehicle's health status and performance," says Tzamaloukas. "Automotive companies can now use the data extracted through AWS IoT FleetWise to help improve vehicle quality, safety, and autonomy."
New vehicle sensors create terabytes of automotive data to crunch
Automotive companies have been collecting data from basic vehicle sensors for over a decade to evaluate operational and safety indicators like engine temperature and vehicle stability, says Amazon. But today's automotive companies are building vehicles with advanced sensors that in some cases can create up to two terabytes of data every hour.
The new AWS service allows automotive companies to access, structure, and standardise proprietary vehicle data without the need for custom data-collection systems. Customers can also integrate their own existing systems with AWS IoT FleetWise.
The new service is part of AWS for Automotive, a combined offering of AWS services and AWS Partner Network (APN) solutions used by automotive and mobility customers around the world.
Global tyre brand Bridgestone has been working with AWS to provide digital services to manufacturers, fleets, and retail customers and welcomed the launch of AWS IoT Fleetwise. "We look forward to exploring how AWS IoT FleetWise will make it easier for our customers to collect detailed tyre data, which can provide new insights for their products and applications," says Brian Goldstine, President, Mobility Solutions and Fleet Management at Bridgestone Americas.
Vehicle manufacturer Hyundai Motor Group (HMG) also marked the launch, explaining that the company had come to appreciate the breadth and depth of AWS services. "With more data available from our expanding global fleet of connected cars, we look forward to leveraging AWS IoT FleetWise to discover how we can build more personalised ownership experiences for our customers," says Haeyoung Kwon, Vice President and Head of the Infotainment Development Group at HMG.