ChatGPT and CX – the age of agent augmentation
By Agam Kohli Director, CX Solutions Engineering UK & Ireland, Odigo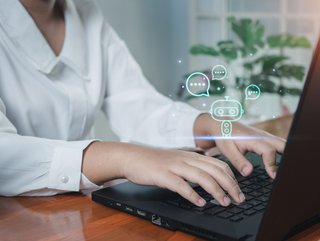 ChatGPT is changing the way conversations are summarised and recorded
AI-driven chatbot functions have been used for years. However, ChatGPT does present an opportunity – a new age of agent augmentation
Despite the recent excitement and controversy around generative AI and ChatGPT, it's not actually new in the customer service space; AI-driven chatbot functions have been used for years. However, ChatGPT does present an opportunity – a new age of agent augmentation.
ChatGPT can help companies fine tune customer interactions through automating basic tasks and responses. Ultimately enabling them to provide a superior CX to customers, which in turn could increase their stickiness and help them remain competitive – something that's very important in today's competitive landscape. There's no doubt the need for good quality customer experience has never been more important than it is now.
ChatGPT – a helping hand for agents
ChatGPT is changing the way conversations are summarised and recorded; significantly improving efficiencies by doing this in real-time, which adds additional layers of information to each interaction, such as increased sentiment accuracy. For contact centre agents, this insight could be used to tailor every customer interaction, ultimately improving overall customer satisfaction.
Further, this latest development will help evolve the contact centre knowledge base, allowing relevant articles to be triggered and flagged to agents based on specific prompts during customer interactions. For example, in insurance, if a policy is mentioned by a customer, it would automatically trigger a prompt for the agent to look at a specific article, helping the agent with next best action.
Added to this, ChatGPT could help increase agents' accuracy, as it will be able to automate simple tasks such as answering emails and web chat enquiries from customers. This will enable agents to multitask, which will allow them to get the bottom of customers issues in a more timely manner. With tasks being done efficiently, it will inevitably increase customer satisfaction and ease the minds of agents, as they won't need to worry about juggling various jobs, so they can give their full undivided attention to more pressing issues.
Augmenting the agents' role
However, there is a real fear among many companies that AI will replace, not help people in their roles. Indeed, 79% of European business leaders have expressed this fear. However, the implementation of ChatGPT and other AI software will make agents' lives easier and more efficient, rather than replacing them.
Humans and AI are like Ying and Yang, one can't work without the other. There needs to be someone who can develop and train the AI algorithm to perform specific, precisely defined tasks. Humans will still be needed to define the questions the AI will be tasked to answer, as well as interpret the output from this technology. If anything, AI has augmented the role of agents, providing both efficiencies in their work, as well as requiring they work more closely with engineers in order to maintain the AI algorithms moving forward.
AI has not reached the point that it can be completely autonomous in performing large tasks, which means an agent and/or engineer still needs to be present throughout the process. Ensuring agents work hand in glove with AI is imperative if businesses want to have efficient CX.
Further, it is becoming more and more apparent that while AI is better than us in accuracy and efficiency, humans still play an important role in bringing creativity — designing something from nothing, intuiting, inferring, adapting and functioning with nuance. People are also uniquely curious, imagining, exploring and wondering. Solutions like ChatGPT can provide some of the answers, but it's the agents that are able to push it to its full potential in a CX context.
Where does ChatGPT go from here?
ChatGPT has taken the world by storm with its capabilities, however generative AI is nothing new for the world of CX. It is important to remember though that ChatGPT is the new frontier of generative AI technology and businesses should still look to see how it can be implemented into their CX offering. Far from eliminating the need for agents, it helps them in their daily tasks, and augment their role going forward.