CivicPlus helps governments provide exceptional experiences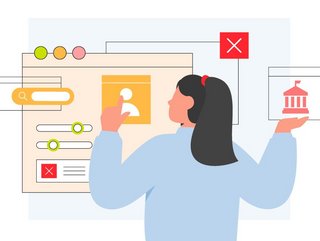 Dave O'Reilly, Chief Operating Officer at CivicPlus, explains the importance of accessibility for government information services in a post-Covid world
The COVID-19 pandemic and the rush to find a way to get things done in the "new normal" means millions of North American residents are struggling to communicate effectively with their local government officials and departments.
CivicPlus — a leading provider of technology solutions for local government, with a track record of serving over 12,000 customers and impacting over 340 million community members in the United States and Canada alone — has earned a reputation as a leading player in the industry and is committed to staying ahead of the curve to meet these changing demands.
The company's growing team of dedicated professionals implement new technologies and services, including web design, mass notifications, parks and recreation management, and social media archiving for local governments and municipalities.
"We provide all the systems that support the processes within local government at both a city and county level," explains Dave O'Reilly, Chief Operating Officer at CivicPlus. "That can be anything from applying for a permit to putting a fence up in your backyard to booking a swim lane at your local recreation centre or going online to view the minutes of a local town hall meeting."
The company has a rich history, beginning as a division of Networks Plus, which was incorporated in Kansas in 1998. CivicPlus was formed when four cities were seeking a more innovative way to manage their websites without the need for a full-time webmaster. They wanted a system that would allow routine maintenance and updates to be implemented by city staff. CivicPlus was able to provide a tool that automated the process of updating websites for government customers, and the company has continued to evolve and expand since then.
CivicPlus is unique in that it is the only government technology company solely focused on empowering local governments through its innovative and integrated technology solutions, which are developed and supported by former municipal leaders and award-winning support teams. As a result, local governments that partner with CivicPlus can create positive civic experiences and build resident trust and appreciation.
CivicPlus' work has always been important to the communities it works with, but 2023 sees the company's work as crucial to a wider range of people.
"Covid changed a lot for us," says O'Reilly. "It took hold of an industry being carried out in local town halls and cities and counties that were still paper-based in many areas, and it meant that residents could not access any of those essential services. They couldn't go to the town hall, they couldn't ask questions in person.
"So we all had to go online, and a lot of our customers had to change quickly to make sure that information was available which could be easily understood," he says. "And as populations grow, the other important aspect here is accessibility. We have a range of tools that are all built around ensuring that the information you have on your website is accessible. It's readable by anybody and understandable, so there are a lot of reasons why this technology is important."
Read the full City of Modesto report HERE.