Closing the skills gap with no code test automation
By Christian Brink Frederiksen, CEO and Co-Founder, Leapwork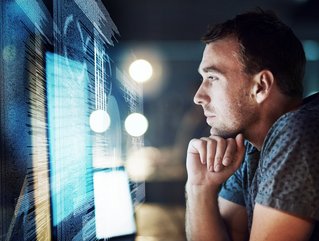 No-code doesn't mean tests can't be coded - it means that they don't have to be
Businesses across the technology sector are faced with a challenge – trying to address the vast skills gap across their IT and QA vacancies
The COVID-19 pandemic and consequent lockdowns introduced new challenges to businesses worldwide. The use of digital platforms increased rapidly, accelerating businesses' awareness of their need to digitally transform, and placing immense pressure on IT departments to provide digital services with stretched resources.
Now as we exit the pandemic, businesses across the technology sector are faced with a challenge – trying to address the vast skills gap across their IT and quality assurance (QA) vacancies, with an out-of-kilter labour market. Finding talent wasn't easy in the first place, but the issue is only getting more urgent.
We're seeing businesses looking for QA engineers that have developer skills, but yet still retain their customer, quality-centric mindset. While there may be some professionals that fit the bill, many organisations find their search being in vain.
Asking the right question
Without a solution to this problem, QA teams will continue to experience significant skills gaps and bottlenecks, keeping them from delivering quality at speed and meeting new customer needs. The consequences for broader businesses include loss of productivity, slower time to market, increased risk, and increased costs.
So then, the question is - how can software development teams bridge the skills gap and create rapid value?
To unpack that, we first need to re-evaluate how we look at the question. When it comes to test automation, upskilling more people to become developers is not a viable option. We believe that test automation isn't actually a skills problem, it's a tool problem. With that mindset, we can evaluate why it's the ill-suited, code-dependant tools that are the problem that needs solving, not the people.
The question then becomes, how do we address the tools?
No substitute for no-code
No-code automation plays a key role in answering that question.
Many perceive the main barrier to increasing productivity, mitigating risk, and reducing costs to be a matter of finding the right people to handle test automation. The reason for this is that conventional test automation frameworks have dictated that coding is a necessary part of the equation. This is unfortunate, because, as mentioned, testers are experts in the business processes and technologies under test, but not necessarily in programming. No-code test automation, however, means anyone can automate, making teams more efficient and less reliant on developer skills.
No-code doesn't mean tests can't be coded - it means that they don't have to be. Instead of using code to describe test cases or processes, they can be described in the way that people find easiest to understand: with flowcharts and a visual language that is intuitive. By using no-code test automation platforms, tests can be designed, executed, maintained, and scaled with ease and speed.
The visual, flowchart approach addresses the skills gap and enables all members of the team - technical experts and business experts alike - to collaborate on automation. It is important to not confuse no-code tools with low-code tools, which still require the user to know how to code in order to maintain software. No-code, by contrast, allows anyone to automate workflows. This means that those who understand the business processes the best won't be prohibited from contributing. Developers and technically skilled workers can focus on high-value tasks, and QA professionals can automate testing quickly and easily so that they are freed up to focus on more important, fulfilling work.
This is the fastest and most scalable way to automate testing, resulting in instant value creation.
The way forward
As the testing industry continues to evolve with the rapid pace of software development, the digital skills gap will likely continue to widen. For businesses, this is a major barrier to quality delivery at speed. The costs of finding the right people are high and siloed expertise makes it difficult for teams to collaborate and work with agility.
Instead of focusing entirely on manpower and skills, companies need to consider adopting automation tools that will empower their employees to do the jobs they are trained to do more effectively.
A hyper-visual, no-code test automation solution has the power to democratise automation, freeing up developer time and empowering testers and everyday business users to directly contribute to business innovation and digital transformation.