Cloud security company Zscaler plans to hit net zero by 2025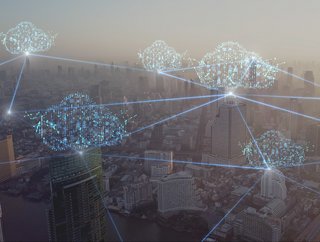 As sustainability continues to be an increasingly important factor for organisations, cloud security provider Zscaler announces plans to hit net zero by 20
Cloud security provider Zscaler has announced it has achieved carbon neutral status for 2022, while setting plans to reach net zero emissions by 2025.
Zscaler says it has achieved its carbon neutral status for calendar year 2022 through a combination of renewable energy credits (RECs) and carbon offset purchases, matching its projected electricity consumption and carbon emissions, respectively. Efforts included working with an external third-party on a verified carbon inventory methodology and quantifying total emissions.
It follows an announcement earlier this year that Zscaler had reached 100% renewable energy across its global offices and 150 distributed data centres.
Important for cloud security provider to make positive impact on planet
"As we continue focusing on supporting our customers, it is important that we make a positive impact on our planet," said Jay Chaudhry, Zscaler's CEO, Chairman, and Founder. "Zscaler partners with IT Leaders to modernise their operations through a Zero Trust security approach that eliminates the need for on-premises security appliances, resulting in decreased IT waste and reduced energy usage – all while working towards our common carbon reduction objectives."
Zscaler addressed scope 2 emissions by updating its data centre selection process to incorporate renewable energy usage criteria. Zscaler then purchased RECs that support local wind and solar projects. Scope 1 and broader scope 3 emissions from offices, business travel, and procurement along with customer and public cloud usage, were offset through permanent and additional carbon credits from third-party verified projects.
"With Zscaler, we are able to protect our global workforce from potential cyberattacks while also reducing our carbon footprint by moving applications that we use to the cloud," said Stuart Parry, Regional Vice President, Net Zero Cloud, Salesforce. "Salesforce is also happy to count Zscaler as a customer of Net Zero Cloud, Salesforce's complete sustainability data management solution, as we work together to reach net zero global emissions."
"By deploying the Zscaler solution, we are able to accelerate our transition to cloud-based services. Reducing our dependence on energy-intensive on-premises security systems helps with our goal to become carbon neutral by 2030," said Mayuresh Purandare, Head of IT Infrastructure and Security, Marico. "It is important that we align ourselves with technology partners that also have carbon reduction goals."
Sustainability and social factors more important than ever for cloud customers
The announcement follows earlier reports that sustainability is increasingly a 'deal breaker' for enterprises moving their business into the cloud, according to research from datacentre network connectivity provider Colt.
And as consumer and stakeholder priorities change, businesses that don't become more environmentally friendly are likely to lose out. According to a study by Oracle, most people (93%) believe sustainability and social factors are more important than ever and many people (70%) would be willing to cancel their relationship with a brand that does not take sustainability and social initiatives seriously.
The Google Cloud platform has committed to operating its data centres carbon-free 24/7 by 2030, rather than rely on annual direct energy matches. In 2020, Google became the first company to achieve a zero lifetime net carbon footprint, meaning the company has eliminated its entire legacy operational carbon emissions.
Microsoft has committed to shifting its data centres to 100% supply of renewable energy by 2025 through power purchase agreements (PPAs). The company has launched its ambition to be carbon negative by 2030 and by 2050 to remove all carbon emitted by the company since 1975. Microsoft Azure's customers can access a carbon calculator that tracks emissions associated with their own workload on the cloud.
A forecast from International Data Corporation (IDC) shows that the continued adoption of cloud computing could prevent the emission of more than 1 billion metric tons of carbon dioxide (CO2) from 2021 through 2024.