Cloud study quantifies business value beyond cost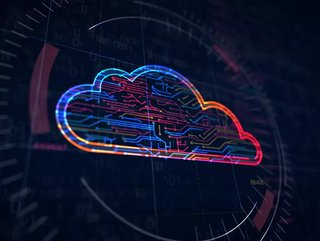 Research by The Hackett Group found benefits such as increased innovation, faster time to market and enhanced cybersecurity
Cloud is quickly becoming the corporate norm, and is being used by companies to drive dramatic improvements beyond cost and scalability, including increased innovation, faster time to market and insights, and enhanced cybersecurity, according to a global study.
The Cloud Services Study by the Hackett Group, which examined results from more than 1,000 organisations and looked at more than 4,000 migrated applications in 15 different categories, found that 70% of all technology infrastructure will be cloud-based within two to three years.
According to the research, other significant benefits include a 36% increase in developer time devoted to innovation, a 45% reduction in time to market for new product features and functionality, a total of 44% fewer security and other critical infrastructure incidents and a 52% average reduction in down-time.
Cloud study looks beyond the hype
Top performers in the study saw even more dramatic benefits, including a 37% reduction in technology infrastructure costs (more than 3x of what typical companies achieved) and an average of 15 percentage points greater improvement across nearly a dozen objectives tracked in the study.
According to The Hackett Group Principal Michael Fuller: "This study was designed to look beyond the hype and truly quantify the benefits of both moving to the cloud and maximizing the benefits of cloud infrastructure. And the results clearly show that companies are using the cloud to deliver broad strategic value. It's about better security, improved speed, quality, and agility. At its best, cloud migration can be the foundation that allows companies to rapidly improve their products and services."
The Hackett Group Senior Research Director Richard Pastore added: "We also came to conclusions about the differences between typical companies and top performers. To truly drive the maximum benefit, top performers make the cloud part of their operating DNA and treat it as a core competitive strategy. They reject the easier application 'lift and shift' approach to cloud migration. Instead, they assess their workloads to determine the proper migration methodology and focus on optimizing them in the cloud, which often means rearchitecting or redesigning their systems and processes to take best advantage of what the cloud can offer."
The Hackett Group released the study as part of the launch of its new Cloud Value Assessment Services Offering, a service designed to help companies understand how to optimize the management of current applications in the cloud and future migration to the cloud. A public overview of the study results, "The State of Cloud Adoption by the Numbers," is available here.