Cognigy: Developing innovative Conversational AI solutions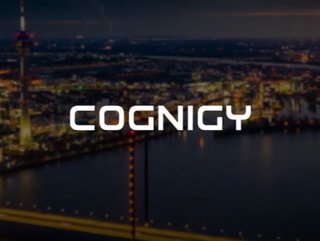 Powering up contact centres with its Conversational AI capabilities, Cognigy is working with UiPath to develop innovative solutions for transforming CX
As an UiPath advanced technology partner, Cognigy benefits from a native integration between the two platforms, as Heltewig explains. "These bots also need to be able to interact with backend systems, and that's where something like UiPath can be tremendously helpful.
"To use the airline example, if you give your booking number and date of birth, for example, we query a backend system that has information about your flight, and this backend system essentially answers instantly.
"Today UiPath processes can be long-running, it can take anywhere between two seconds or 20 minutes, depending on how much load there is on the system," says Heltewig.
"We've built functionality in Cognigy natively built in for UiPath where UiPath can call back after 15 minutes. And then we can get back to the customer. As a result, we've built use cases with UiPath as a global innovation team around HR management, claims processing and many other use cases in the insurance and other sectors."
It is an exciting time to be partnering with UiPath: a business which went all the way from start-up to global leader in record time.
"At Cognigy we're hyper-focused on powering up contact centres with our Conversational AI capabilities," states Heltewig. "We are currently developing a joint offering in the form of a robotic call centre automation that we will take to market together. It will be a fully automated robotic call centre service solution that seamlessly integrates Cognigy with the UiPath enterprise automation platform.
"And one person we're working with is Boris Krumrey, UiPath's Global VP of Automation Innovations," he concludes. "He's a great champion for Cognigy, and we are very glad to be working with him and the team to continue developing innovative solutions for transforming customer and employee experiences together."
A global leader in enterprise Conversational AI, Cognigy is hyper-focused on powering up the contact centre to exceed customer expectations, improve agent satisfaction and respond to market changes.
And through a collaboration with UiPath, organisations will soon be able to benefit from the seamless integration between Cognigy and UiPath, says Philipp Heltewig, Cognigy's CEO and Co-founder.
Through solutions including Cognigy's Conversational IVR and Agent + Assist, Cognigy supports human agents in handling customer inquiries by monitoring the conversation and providing AI-powered help to the agent in real time.
Among Cognigy's success stories is the powering of all of Lufthansa Group's chat-based self-service options, allowing customers to chat with virtual agents that employ the power of AI and machine learning.
"These solutions, of course, scale in real-time to meet demand," says Heltewig. "Contact centres simply can't go from 1,000 agents to 10,000 agents within five minutes. However, with our virtual agents, the enterprise has infinite capacity to scale to help customers, without the wait times usually associated with contact centres."
Read the full UiPath digital report HERE.