Bain: Those who 'wait and see' on AI risk being left behind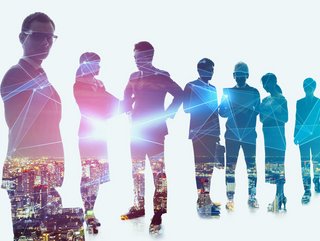 As customers introduce AI into their own processes, job roles are expected to change
Bain & Company's latest Global Technology Report finds the current generation of AI tools and models could help companies speed up 20% of worker tasks
The rise in AI has already met or exceeded the majority of executives' expectations, according to research published by Bain & Company.
According to Bain's fourth annual Global Technology Report, the current generation of AI tools and models could help companies speed up 20% of worker tasks without loss in quality.
While the ease of access to large language model (LLM) application programming interfaces (APIs) has made it relatively easy to demonstrate new AI-powered products, Bain's survey found that 89% of software companies are already using AI to differentiate their products. Early adopters of AI are already seeing results and productivity gains as companies explore new ways to use AI for their businesses, Bain found.
"Innovation is happening quickly, and we are still in early days," said David Crawford, global head of Bain's Technology practice. "Three out of four software companies we surveyed believe that early movers will have a sustained advantage that will not level off. Software leaders expect the technology to generate significant opportunities to increase top line growth and customer retention. Our research shows that, in this fast-moving environment, companies that take a wait-and-see approach in terms of AI are at risk of being left behind."
The talent implications around generative AI
As customers introduce AI into their own processes, job roles are expected to change. Engineering, sales and marketing are among the functions most likely to benefit from AI over the next 18 months. Companies will need more engineering talent for AI and ML, particularly with experience building or integrating LLMs.
Generative AI will change the way companies market and sell their products and services as it enables significant automation across every step of the customer life cycle. In particular, demand and lead generation, digital self-service sales, customer success, and other support activities all have the potential to benefit from the types of automation that generative AI enables.
When it comes to investor appetite, Bain's report showed that most investors agree that AI will have a significant effect on the tech sector. In fact, investors' enthusiasm for AI is high, with AI and ML investments leading venture growth in the first half of 2023. However, most investors think that the evolution of the competitive landscape remains to be seen.
To avoid disruption risks, investors must consider both disruption potential and structural barriers in the market. They must also consider whether companies own proprietary data could enrich generative AI applications.
"Top funds are not waiting to see how generative AI changes this space. They are biasing toward action to capitalise on the potential of their incumbent software assets," said Crawford.
Other topics discussed in this year's report include AI and cybersecurity, digital innovation, and intelligent edge.
******
For more insights into the world of Technology - check out the latest edition of Technology Magazine and be sure to follow us on LinkedIn & Twitter.
Other magazines that may be of interest - AI Magazine | Cyber Magazine.
Please also check out our upcoming event - Cloud and 5G LIVE on October 11 and 12 2023.
******
BizClik is a global provider of B2B digital media platforms that cover Executive Communities for CEOs, CFOs, CMOs, Sustainability leaders, Procurement & Supply Chain leaders, Technology & AI leaders, Cyber leaders, FinTech & InsurTech leaders as well as covering industries such as Manufacturing, Mining, Energy, EV, Construction, Healthcare and Food.
BizClik – based in London, Dubai, and New York – offers services such as content creation, advertising & sponsorship solutions, webinars & events.