Couchbase database improvements promise to empower users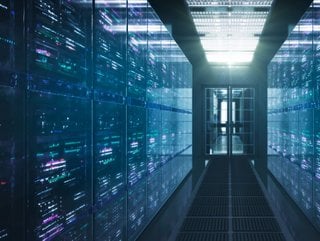 Improvements to Couchbase's Capella platform promise to increase developer productivity, while dropping total cost of ownership and enhancing security
Cloud database platform Couchbase, Inc has announced new enhancements to its database-as-a-service (DBaaS) Couchbase Capella, which the company says boosts productivity allowing developers to more easily build next-generation applications.
Today's developers have an endless array of powerful tools and services at their fingertips, but according to Redmonk there is a developer experience gap. While developers and development teams have the resources, they must also invest significant time managing issues with highly complex, multi-factor developer toolchains.
According to analyst Stephen O'Grady: "In order to make the life of a developer easier, rather than harder, a quality developer experience is focused on allowing developers to use the tools they're familiar with, or at least closely mimicking those tools."
The fresh user interface presents key developer tools, tasks and journeys front and centre when building applications with Capella. Developers that are new to Capella will find it familiar, with design and navigation inspired by popular developer-centric tools like GitHub.
"As customers continue to invest in digital transformation, developers who are building modern applications need technologies that make them more productive," said Scott Anderson, Senior Vice President of Product Management at Couchbase. "To address this market need we have invested in removing friction for developers, enhancing their experience and enabling greater agility with this latest Capella release.
"We are seeing enthusiastic customer receptivity and growing momentum for Capella and I'm proud of our investments in advancing its flexibility and ease of use. We are making Capella more accessible than ever before to developers and look forward to seeing what next-gen applications will be built upon our cloud database platform."
Capella lowers total cost of ownership and enhances security and compliance
In a company statement, Cloudbase says Capella delivers responses within milliseconds for highly interactive and personalised applications with best-in-class price-performance, and now features a new high-data density storage engine with new compute and storage advantages. For example, performance processing is up to 4x faster while utilising up to 10x less memory.
"At BroadJump, we work with huge datasets to provide customers with better visibility and control over their expense management. Our goal is to help them lower costs and operate more efficiently. With Couchbase's high-data density storage engine, we were able to dramatically improve our total cost of ownership by reducing our storage needs by over 50%," said Philip Lupercio, VP of Technology at BroadJump.
Capella also now offers enhanced security and single sign-on capabilities. Additionally, Capella and Couchbase have successfully completed a SOC 2 Type II audit and can support customers in the building of HIPAA-compliant applications. These enhancements meet broad enterprise requirements for cloud applications.
Investing in developer community
In addition to investing in the Capella developer experience, Couchbase is also investing in and committed to growing its developer community. Designed to support and empower Couchbase's growing community of users and contributors, the new Couchbase Ambassador Program allows developers to share their knowledge and expertise with broader developer audiences.
Additionally, the newly launched Couchbase Community Hub brings together users and contributors to foster increased sharing, learning and discovery. The Community Hub is a new space for the Couchbase developer community that complements the existing Couchbase Discord server and Couchbase Community Forums.