Crowdstrike and Dell to transform commercial PC security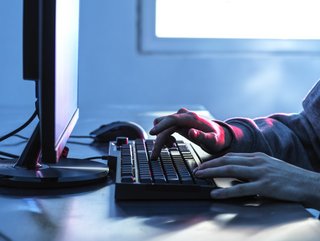 CrowdStrike's Falcon platform is now available for purchase for medium and large enterprises
CrowdStrike and Dell have announced a strategic alliance to help organisations of any size prevent, detect and respond to cyber threats
CrowdStrike, a leader in cloud-delivered protection of endpoints, cloud workloads, identity and data, and Dell Technologies have announced a new strategic alliance to help organisations prevent, detect and respond to cyber threats with frictionless and cost-effective offerings. The alliance entails targeted offerings for businesses of all sizes.
Cyber attacks are on the rise, with businesses facing challenges from protecting sensitive information and data and ensuring compliance with various regulations and standards. A report last year by Trend Micro found 32% of global businesses have suffered a serious cybersecurity breach in the past year, with more incidents expected in 2023
Through the new strategic alliance, organisations can manage cyber threats and protect their endpoints, cloud workloads, identity and data. The CrowdStrike Falcon platform is available to purchase today with volume licensing to help medium and large enterprises as well as public sector organisations consolidate spend, platforms and contracts while meeting security and compliance needs. CrowdStrike will also be available across a broad set of Dell offerings, including with the purchase of Dell commercial PCs in the coming months.
Cybersecurity's 'criticality in today's digital world'
"Dell's selection of CrowdStrike for customers of all sizes illustrates cybersecurity's criticality in today's digital world," said Daniel Bernard, Chief Business Officer at CrowdStrike. "The CrowdStrike and Dell collaboration provides significant market access, expediting consolidation from legacy and point products to cybersecurity's leading modern platform. Together, Dell and CrowdStrike make cyber defence frictionless, automated and cost effective – all while delivering on our mission of stopping breaches."
"Today's complex threat landscape calls for a collaborative approach that brings together industry-leading technologies and world-class teams to build the strongest defence for our customers," said Sam Burd, President, Client Solutions Group at Dell. "Our work with CrowdStrike is the latest example of how we're helping organisations stay ahead of threats. As our strategic collaboration continues, the fundamental principle remains clear: help customers tackle their security challenges with ease and simplicity."