CrowdStrike & AWS accelerate development of cybersecurity AI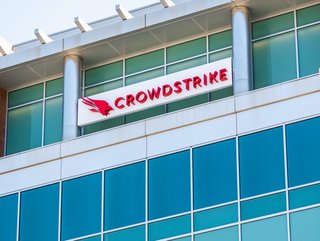 Crowdstrike has announced it is to work with AWS to accelerate the development of AI in cybersecurity
Cloud computing and cybersecurity leaders AWS and Crowdstrike are to work together to safeguard generative AI
CrowdStrike has announced it is working with Amazon Web Services (AWS) to develop powerful new generative AI applications that help customers accelerate their cloud, security and AI journeys.
CrowdStrike is leveraging new generative AI capabilities of Amazon Bedrock, a fully managed service that makes foundation models (FMs) from leading AI startups and Amazon available via an API, to help customers adopt advanced Falcon Platform search, reporting, and automation.
One such example is the use of Amazon Bedrock to accelerate the development of the newly announced Charlotte AI, CrowdStrike's generative AI security analyst. Developed using some of the world's highest fidelity security data and continuously improved through a tight human feedback loop, Charlotte AI allows customers to use natural language queries for advanced threat detection, investigation, hunting and response actions across the CrowdStrike Falcon platform.
Safeguarding AI where AI happens: the cloud
Generative AI is rapidly transforming the nature of work by making the power of AI accessible for accelerating productivity across every sector. However, as new governance challenges and security threats emerge, organizations may be hesitant to take advantage of the potential benefits of AI. Risks such as malicious tampering with training data and accidental release of sensitive information used in large language model queries stymie adoption. Through this new cybersecurity initiative, CrowdStrike and AWS are also bringing together their solutions and teams to help keep customers safe across a range of AI and ML services.
"We are building our generative AI capabilities on AWS to benefit from scale, reliability, and rate of innovation," said Raj Rajamani, Chief Product Officer DICE (Data Identity Cloud Endpoint) at CrowdStrike. "From innovation across data collection to AI model creation, AWS helped us pioneer cloud-powered cybersecurity, first disrupting endpoint security and now doing the same for cloud security. Today, with cybersecurity's richest data set, we're excited to further our AI collaboration with AWS."
The creation of AI models and the application of AI model outputs happens in the cloud. AWS offers a broad and deep portfolio of AI/ML services to help customers at every stage of adoption and skill-level. AWS provides the tools organizations need to solve business challenges with AI/ML, from low-level deep-learning containers and Amazon Elastic Compute Cloud (Amazon EC2) images, to Amazon SageMaker, a fully managed service to prepare data and build, train, and deploy ML models for any use case with fully managed infrastructure, tools, and workflows, to a growing set of pre-trained AI API services.
CrowdStrike protects customers at every stage of their AI and cloud journey with a holistic cloud security solution. CrowdStrike Falcon® Cloud Security encompasses cloud workload protection, posture management, infrastructure entitlement management, and container security – all in a single console. As part of this expanded collaboration , CrowdStrike is extending that protection to AWS AI/ML services by providing native integrations designed to further prevent, identify and remediate security risks associated with the adoption of AI/ML.