Cyber increasingly a growth enabler, Deloitte study shows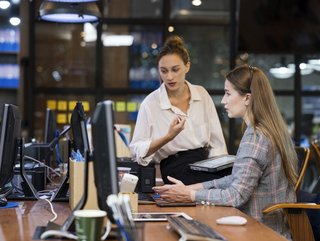 Deloitte's 2023 Global Future of Cyber survey highlights the imperative for organisations to move cybersecurity from threat assessment to growth enabler
Building cybersecurity in the foundations of digital transformations is essential to ensuring business success, according to Deloitte's 2023 Global Future of Cyber survey.
The annual survey, which polled more than 1,000 leaders across 20 countries, found cyber is foundational to an organisation's growth strategy.
With 91% of organisations reporting at least one cyber incident in the past year, up 3% from last year, 56% of respondents report that they suffered related consequences to a moderate or large extent. However, as the threat grows, so does the case for cyber investment as a growth enabler, with 86% of cyber decision-makers saying their focus on cyber has made a significant, positive contribution to their business.
"This year's report shows how cyber is now woven more tightly into business operations, outcomes, and opportunities," says Emily Mossburg, Deloitte Global Cyber Leader. "Chief information security officers (CISOs) are most successful when they are connectors across their organisation, focused on enabling their organisation's highest business priorities.
"Cyber has become an enabler for business and embedding it into all business practices has shown nothing but success," Mossburg adds. "Advancing cyber will only become more critical as the global economy faces a potential downturn and businesses navigate a looming recession."
Cyber maturity critical
Understanding cyber maturity and identifying high-performing cyber organisations are critical in setting the stakes for other organisations. By separating high-cyber-maturity organisations from their medium- and low-cyber-maturity counterparts, the report identifies a distinct class of cyber leaders and more fully demonstrates the extent to which cyber underpins business success and value.
To define cyber maturity, Deloitte identified three sets of leading practices to rate organisations—cyber planning, key cyber activities, and board involvement. The report segments the organisations into three groups—low-, medium-, and high-cyber-maturity—by assigning point values to each set of leading practices.
The key findings of this report exemplify why the incorporation of cyber initiatives throughout business processes can enable growth and achieve cyber maturity.
Global industries continue to navigate constant disruption, propelling leaders to adjust their priorities and business initiatives to consider the latest technologies, while also working with extended ecosystems to develop solutions—including data protection and privacy, cyber cloud, infrastructure security, and application security.
"With cyber threats growing and advancing around the globe, there is no architecture or approach that can guarantee absolute security and risk mitigation," adds Mossburg. "We're now seeing cyber transcend its traditional IT roots and become an essential part of future-proofing businesses—which will be critical in the year ahead as digital transformation continues to be a top investment."
For more information, or to view the report, visit: www.deloitte.com/2023futureofcyber