Dell Technologies & Microsoft: The value of partnerships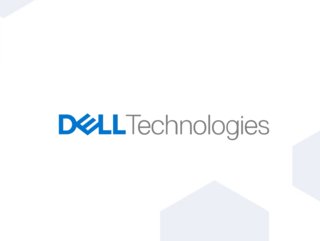 Discover how Tomei is partnering with its trusted partners – Dell Technologies and Microsoft – to support the company's digital transformation strategy
When it comes to selecting its partners, Tomei values trustworthiness. "Our partners must have a strong expertise of knowledge in the domain we are looking for, they must also be responsible and reliable, particularly in terms of product quality and the support they provide," says SJ Liong, CTO at Tomei.
Two major technology partners of Tomei are Dell Technologies and Microsoft.
Tomei and Dell Technologies
Having in-depth knowledge of the solutions required by Tomei, Dell has been instrumental in the implementation of its HCI solution. "They have been most helpful in supporting the whole project initiative."
Liong continues: "The level of support they have given us has been outstanding, they have been very responsive to all our needs – particularly during the height of the pandemic, when we began our digital transformation journey."
Tomei and Microsoft
One of the most significant pieces of technology that Tomei has adopted is the Microsoft Azure stack HCI. "This infrastructure provides us with the robustness and flexibility to scale when the need arises. The best thing about this technology is its simplicity due to being a single, unified solution to manage all elements – both legacy and new," says Liong.
Other solutions Tomei has adopted from Microsoft include Azure Site Recovery Call ASR. The technology enhances Tomei's ability to provide disaster recovery in the most cost-efficient manner, instead of spending large amounts of money and resources building a new data centre.
From an operations perspective, Tomei has also implemented RPA technology with the help of Microsoft to automate labour-intensive processes. "The outcome has been encouraging; we have seen a massive reduction in error rates because we no longer rely on humans typing in data, and we have also seen an increase in the speed of execution," says Liong.
"I believe it is the commitment and willingness of these partners to give their very best to the success of our project that truly makes them a great partner," Liong concludes.