Deloitte: Equity in the workforce, marketplace, and society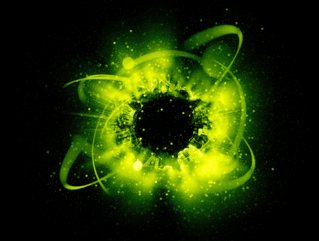 Deloitte
Kimberly Betts, Global Diversity Equity and Inclusion Leader for Deloitte Consumer Sector, explains how the Equity Activation Model helps other organisatio
Deloitte's* Equity Activation Model, published in The Equity Imperative in 2021, explores the different dimensions of diversity, equity, and inclusion (DEI) in the workplace, highlighting that business leaders have an unprecedented opportunity to create a more equitable future. The model showcases three interconnected spheres of influence that organisations can use to activate equity: the workforce, marketplace, and society.
Understanding the Equity Activation Model
The innermost sphere, known as the workforce, is typically where businesses pay the most attention as it assesses DEI within the four walls of the organisation.
The second layer, the marketplace, focuses on the messages being portrayed through brands, evaluating what they are doing to enhance equity for marginalised groups. This can, for example, be looking at a business's advertising and assessing whether they're putting historically marginalised groups in positions of agency or power.
"This layer is particularly important as our clients are starting to be much more conscious of how their businesses show up as a brand and how it impacts every part of the organisation," Kimberly Betts, Global Diversity Equity and Inclusion Leader for Deloitte Consumer Sector, explains.
The outermost sphere, society, focuses on how businesses operate and what they're doing to give back to their community. "How are businesses using their power," Kimberly asks, "and what are they doing to create more equitable outcomes for people; not just people that purchase the products, but the institutions in which they all operate?
"In the US, we're starting to see more legislation putting a greater focus on equity," Kimberly explains. "Our clients are creating the links between equity and what they're doing from a sustainability and climate perspective, which can help them do well for their associates, the planet, and the customers they serve."
Building more equitable businesses
The Equity Activation Model can help organisations create structure around a topic that can otherwise be difficult to navigate. "In the past, we've talked about equity as pertaining to the workforce, but it was generally never discussed as a holistic, end-to-end, equity value chain," Kimberly says. "The model requires businesses to look at how equity is being impacted inside an organisation and how more equitable outcomes are being created. I love the model because it simplifies things and helps me communicate each sphere in a consumable way."
Consequently, the model has helped Deloitte's clients connect the three spheres – a factor that Kimberly expresses the importance of. "Historically, businesses focused on the workforce sphere," Kimberly says. "But they were missing out on how they were being represented in the marketplace and society.
"The model helps others realise that if your insides and outsides don't match, there's a serious problem. Social media has removed the division between employees and customers, so when the three spheres don't align, businesses can be seen as inauthentic.
"The Equity Activation Model allows businesses to showcase what their brand represents, ensuring its core priority is equity. Having purpose and representing an organisation that has purpose is becoming as important as driving it internally, as well as with the community."
*Please see www.deloitte.com/us/about for a detailed description Deloitte's legal structure.