Deutsche Telekom and Google Cloud announce partnership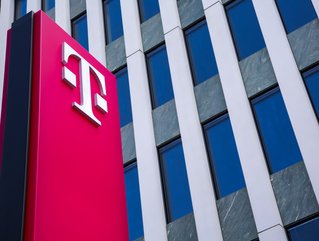 The move focuses on three pillars of Deutsche Telekom's core networks services around 5G in Austria, and network and CX analytics through AI and ML
In a bid to pilot several standalone 5G services, Deutsche Telekom is calling on the power of Google's Cloud and Distributed Cloud Edge services, allowing their cloud infrastructure to bring data consumption and generation close to the edge. thus reducing latency and bandwidth use by minimising the amount of long-distance data transfer between a client/device and a server (which can sometimes be thousands of miles away).

This new expanded partnership will define a joint road-map for the telecommunications industry, bringing the power of Google's cloud closer to mobile and connected devices.
Deutsche Telekom Headquarters in Bonn
The first cloud-native trials in network and data analytics for Europe's biggest communication service provider
With some 248 million mobile customers, 26 million fixed-network lines, and 22 million broadband lines, Deutsche Telekom is one of the world's leading integrated telecommunications companies. They count around 216,500 employees worldwide and in the 2021 financial year, generated revenue of 108.8 bn Euros.
This latest announcement expands on Google Cloud's work with Deutsche Telekom's T-Systems, to build and deliver sovereign cloud services to German enterprises, healthcare firms and the public.
The first of these joint solutions is available to T-Systems customers right now.
Commenting on the expanded partnership, Claudia Nemat, board member of Deutsche Telekom, said: "At Deutsche Telekom we are implementing our Leading Digital Telco strategy by investing in best-in-class network infrastructure and by establishing cloud-based service platforms. We are excited to expand our partnership with Google Cloud by conducting trials in key areas that will allow us to more rapidly innovate and launch new services and customer experiences."
In response, Thomas Kurian, CEO, Google Cloud, added: Communication service providers are increasingly looking for cloud-native solutions to advance the deployment of network functions and drive automation, elasticity, and scalability. We believe our partnership with Deutsche Telekom will deliver significantly improved experiences for end users that will ultimately raise the standard for the telecommunications industry."