Digital skills drive gains for organisations and economy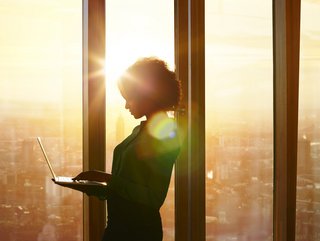 Gallup and AWS polled more than 30,000 workers and 9,300 hiring managers in 19 countries
New research from Gallup and AWS shows investing in advanced digital skills benefits individuals and could raise annual global GDP by US$6.3tn each year
Findings from a new study have revealed that digital skills generate income and revenue premiums for both individuals and industries in the UK, and advanced digital skills alone – such as cloud architecture and software development – could raise annual global gross domestic product (GDP) by an estimated US$6.3 trillion each year by boosting the income and productivity of workers.
Management consulting firm Gallup has collaborated with Amazon Web Services (AWS) to conduct one of the largest international surveys on digital skills to date: surveying more than 30,000 workers with access to the internet across 19 countries — which account for 67% of global GDP — and more than 9,000 employers.
The results consistently show that digital skills provide immense economic value to businesses and workers worldwide, raising GDP, revenue growth, innovation, wages, job security and job satisfaction for businesses that integrate these technologies and the workers who acquire the needed skill sets.
While both workers and organisations cite strong interest in digital skills training, companies around the world are struggling to fill vacant jobs that require these skills.
Gallup also found a number of practical obstacles to hiring digital workers, including a notable disconnect between how much employers say they value non-degree credentials, such as industry certifications, and their actions when evaluating candidate resumes.
Top five takeaways from the report
1: Advanced digital skills raise global GDP by an estimated $6.3 trillion each year by boosting worker income and productivity.
While most workers in the countries studied do not use advanced digital skills as part of their job, the income gains these workers garner scale to large national and global value. Advanced digital skills generate an estimated $4.2 trillion in annual GDP in the 19 countries included in this study and $6.3 trillion globally due to the income and productivity of these workers. When basic and intermediate digital skills are included, the total annual global value of digital skills comes to $18.5 trillion, which is approximately 12% of global GDP.
Digital skills that yield gains in national GDP also generate significant income premiums for the workers who use them. Across the 19 countries surveyed, the average worker with advanced digital skills in high-income countries reported earning 50% more than similar workers who do not use digital skills; in middle-income countries, the income premium was 72%.
2: In addition to workers' economic gains, job satisfaction and job security also rise with digital skill proficiency.
Workers who acquire advanced digital skills realise benefits beyond higher salaries. Nearly three out of four workers (72%) who use advanced digital skills at work express high job satisfaction, compared to less than half of workers who only use basic digital skills (43%). Importantly, this is true even after controlling for other factors that may influence job satisfaction, such as age, gender and level of education. Additionally, workers with advanced digital skills express higher confidence in their job security than those with basic digital skills (72% versus 48%).
3: Organisations that rely heavily on advanced digital skills, digital technologies and cloud technology realise success rates for revenue growth and innovation that are notably higher than businesses that use fewer digital skills.
The employer survey shows that companies with high levels of digital skill utilisation report annual revenues that are approximately 168% higher than companies that do not use digital skills after adjusting for the number of employees, country and sector effects. Highly digital organisations are also more likely to have brought an innovative new product to market between 2020 and 2022: 72% of organisations that employ advanced digital workers reported introducing a new product in the past two years, compared to 47% of organisations that employ basic digital workers.
Findings further show that organisations that employ advanced digital workers were 44% more likely to report steady annual revenue growth (meaning at least 10%) over the past year than organisations that employ only basic digital workers.
Additionally, 66% of companies that run some or most of their business on the cloud reported innovating in the past two years, a rate roughly five times higher than the 13% of companies that do not use the cloud.
4: Most organisations report hiring challenges related to roles requiring digital skills, yet many maintain rigid bachelor's degree requirements.
Across the 19 countries studied, just 31% of workers with advanced digital skills held a bachelor's degree or postsecondary equivalent. Yet, among employers surveyed, 36% report that a postsecondary degree is required for even an entry-level job requiring digital skills. Likewise, analysis of international job vacancy data finds that just over half of jobs with digital skill requirements (51%) list a postsecondary degree preference.
Further evidence of an employer preference for university degrees — particularly a degree in computer science — is clear from an experiment conducted with managers. Gallup asked employers to select between two hypothetical candidates for a technology job, varying the candidates' characteristics randomly by level of education, certification status, gender, age, reputation of school, recommendations, nativity and experience. Having a computer science degree was almost worth 10 years of tech experience, and candidates with this credential were almost always preferred over otherwise identical candidates.
5: 5G, cryptocurrency and the Metaverse are here to stay.
While most organisations already say hiring for the digital skills they need is a challenge, they also need to prepare for the hiring challenges of the future. When asked how likely it is that each of 10 emerging technologies — including the Metaverse, blockchain and artificial intelligence — will become a standard part of their business in the future, 66% of employers say it is highly likely that at least one emerging technology will become part of their operations. More than half (53%) believe multiple technologies will become standard, and 13% say all 10 will be a part of their organisation's business in the future.
Read the full AWS Global Digital Skills Study.