Digital transformation a driving force in four key sectors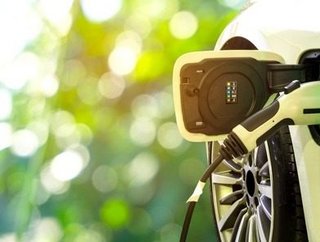 A new whitepaper explores how Industry 4.0 is transforming key industries including the automotive sector, electronics, oil and gas and consumer goods
The automotive sector is the biggest spender on digital transformation, according to new research. But challenges including cybersecurity and environmental concerns mean a significant increase in digital spending is also expected in the Electronics and High Technology, Oil and Gas and Fast-Moving Consumer Goods sectors.
In its latest whitepaper, 4 Key Industries Embracing Industry 4.0, global technology intelligence firm ABI Research forecasts that the automotive sector's spend on Industry 4.0 technologies will approach US$100 billion in 2022 and grow to over US$238 billion in 2030.
A driving force behind this growth is the fact that OEMs and their suppliers need to adjust for the move away from the internal combustion engine to electric powertrains. OEMs also need software to design new types of vehicles and work with suppliers to ensure components used will meet not only performance requirements but also sustainability considerations. A further challenge will be transitioning production lines to new types of vehicles without harming production volumes.
"The automotive industry is not alone in its digital transformation acceleration," says Ryan Martin, Industrial and Manufacturing Markets Research Director at ABI Research. "Industry 4.0 – also referred to as smart manufacturing, connected manufacturing, the Industrial Internet of Things, and other monikers – has revolutionised the way companies manufacture, enhance, and distribute products using new technologies."
Michael Larner, Industrial and Manufacturing Markets Research Director at ABI Research says: "This transformation is not just limited to the manufacturing sector; it has begun shaping other industries and markets throughout the globe."
Semiconductor manufacturers take humans out of the process
ABI's new whitepaper explores the state of Industry 4.0 in four sectors: Automotive, Electronics & High Technology, Oil & Gas and Fast-Moving Consumer Goods (FMCG).
In the area of Electronics and High technology, ABI says semiconductor manufacturers have largely removed humans from the production process. The location of lights-out manufacturing facilities will be hotly contested, as many firms seek to diversify their production away from the Asia-Pacific region, says ABI, and spending on digital technologies in the sector is forecast to surpass US$130 billion in 2030, up from US$95 billion this year.
The Oil & Gas sector remains volatile with prices fluctuating due to economic conditions around the world, says ABI. Producers use digital technologies to monitor operations to ensure they get the maximum yield from each location. However, the industry is something of a pariah, says ABI, so it must invest in technologies to monitor emissions and conditions in the local area. These and other challenges will compel suppliers to increase their spending on digital technology
Manufacturers of FMCG products are under pressure from many different perspectives, says ABI. The cost of raw materials and ingredients continues to rise, but retailers often refuse to accept price increases. In addition, firms are under pressure from an Environmental, Social, and Governance (ESG) perspective to adjust packaging and use less water in their operations. Manufacturers are particularly concerned that details of their production processes do not fall into the wrong hands and, like oil & gas firms, continue to prioritise spending on cybersecurity. With this in mind, total spending on digitalisation in the FMCG space is forecast to reach US$23.8 billion in 2030.