EPAM&Syngenta: Driving excellence in R&D technology & beyond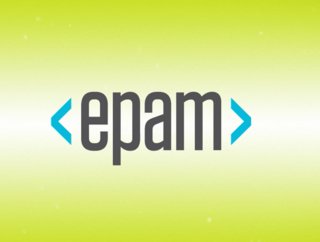 Working together with Syngenta, we discover more about EPAM's solutions delivering stability, automation, and infrastructural elasticity and scalability
Farming is the future. Food is a necessity that living beings simply cannot go without, so the fate of humanity practically relies on the agricultural sector planning to mitigate the effects of climate change in a sustainable manner. But, in order to weather the storms that lay ahead, that ever-useful tool, data, is essential – and this is where EPAM's expertise and experience comes in.
EPAM, which specialises in digital products and platform engineering alongside providing AI-integrated workflows to aid data analytics, rethinks the software that supports Syngenta R&D to:
Build robust functional data foundations
Connect all (R&D) data across functional data domains
Use machine learning and predictive analysis to generate new insights
Develop end-user applications that allow functional experts to utilise insights
EPAM also provides coverage for several business-critical platforms, including Veeva Vault, which stores Syngenta's R&D documentation and content according to regulatory compliance rules.
For its part, Syngenta AG is a leading global agriscience company that utilises a range of tools to sustainably assess and restore soil fertility, and for the purpose of protecting crops and improving seed quality. A large part of the company's work involves assessing seed product outcomes to inform future decisions but, to do this efficiently and effectively, an overhaul of its data analytics' workflow was needed.
As recent years have taught us, data-enabled insights drive novel, augmented and targeted innovation to meet the changing needs of the future. As such, EPAM is responsible for developing and operating several data solutions for Syngenta. Each data lake is remarkable in that it contains and processes more data than anyone would have conceived, just a few years previously; together, their potential for driving future agricultural innovation is limitless.
The first of these, the Seeds R&D Data Lake, started life as an on-premises proof of concept based on Cloudera, until an experienced EPAM team aided its migration to an AWS-based cloud-native solution. Moving the database to cloud-native data lakes or data mesh solutions unlocked the potential for larger volumes of data to be analysed and processed, creating cost-efficiency, scalability and improved performance.
The Crop Protection (CP) Research Data Warehouse and Analytics platform is the second of these. With R&D at Syngenta so advanced, it was essential to develop equally advanced data processing capabilities, so EPAM helped design and deliver the company's research screening cascade, providing the data foundation, as well as a Spotfire-based analytics interface for compounds, samples, and other chemical assays.
Enterprise Data & Analytics is the third of these solutions. It's a data warehouse that incorporates data from a range of business areas, including Commercial, Production & Supply. Over 100 source systems and applications coalesce to provide data, with thousands of data extraction and transformation jobs providing millions of rows of data.
Meanwhile, in Research Chemistry, EPAM drives Digital Transformation to capture high-quality structured data from chemical reactions, to enable the transfer of chemical knowledge throughout the organisation. This helps Syngenta to make data-driven synthesis decisions and to build AI-powered workflows.
In phenotyping, genotyping and novel compound research, the 'Big' in 'Big Data' isn't just a buzzword, it's a reality – good news when the future of the world's crop supply is in Syngenta's hands.